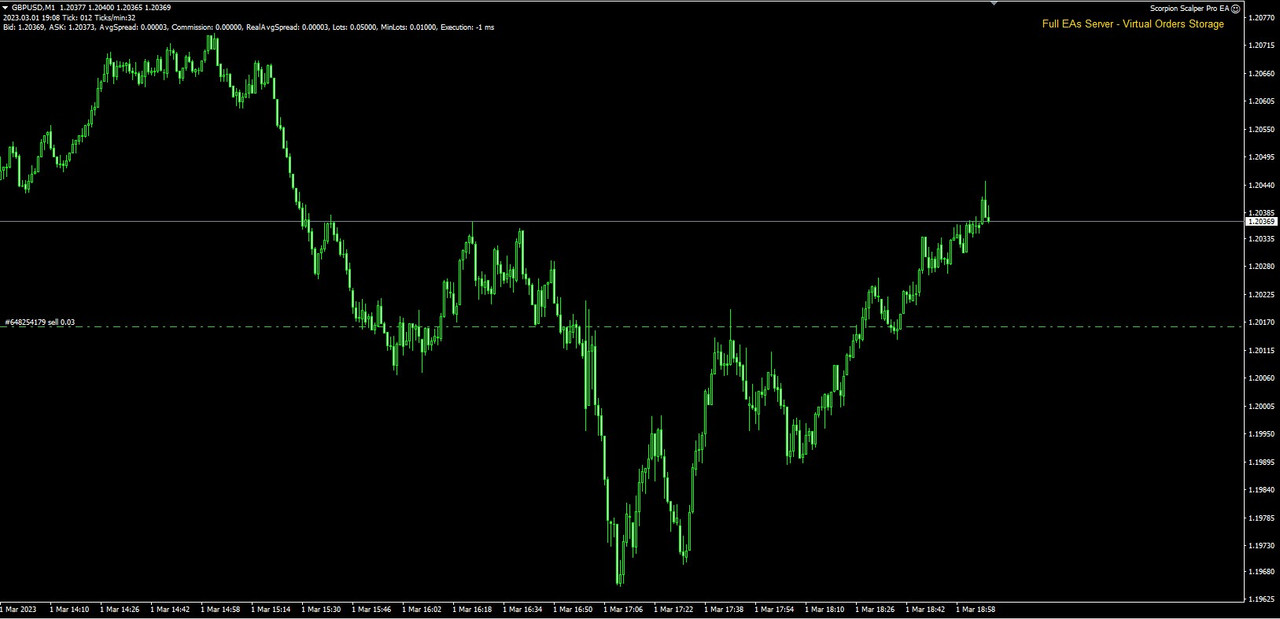 Platform: MT4

TF: Recommended M1 but ALL

Leverage: 1:500

Pairs: EURUSD – and all

Broker: ECN or Low Spread Account

Min Deposit: $100 per pair
Scorpion Scalper Pro EA is an automated trading robot that does not use the Martingale strategy.
Can be used with a fixed lot or change it to Money Management (please see Strategy Tester to decide)

Scorpion Scalper Pro EA gets the current ask and bid prices for a given currency pair and calculates the channel of volatility based on the difference of the high and low prices during the current bar. It also calculates channels on a moving average and Bollinger Bands and checks if the current price is outside of these channels.  If the bid price is greater than the channels, the EA determines the highest and lowest values for the currency pair.

Scorpion Scalper Pro EA calculates the spread between the ask and bid prices and determines the lot size for the trade. It also calculates the average true spread based on the spread from the last 30 ticks and adjusts for commission.

If the volatility is outside of a user-defined volatility limit, the EA will open a trade in the direction of the price movement. If the volatility is within the limit, the EA does not open a trade.

Scorpion Scalper Pro EA can open either a BUY or BUYSTOP order if the bid price is lower than the lowest value, or a SELL or SELLSTOP order if the bid price is higher than the highest value. The program uses additional settings such as volatility percentage, order expiration time, and a dynamic volatility limit to fine-tune its trading decisions.

It is important to note that Scorpion Scalper Pro EA requires a minimum of $100 per pair traded. Therefore, if you plan to trade five pairs, you will need to have a minimum of $500 in your account.
Highly profitable and successful in live trading:

Roboforex ECN Live Account – Leverage: 1-500 – Starting Capital: 100
Fixed Lot: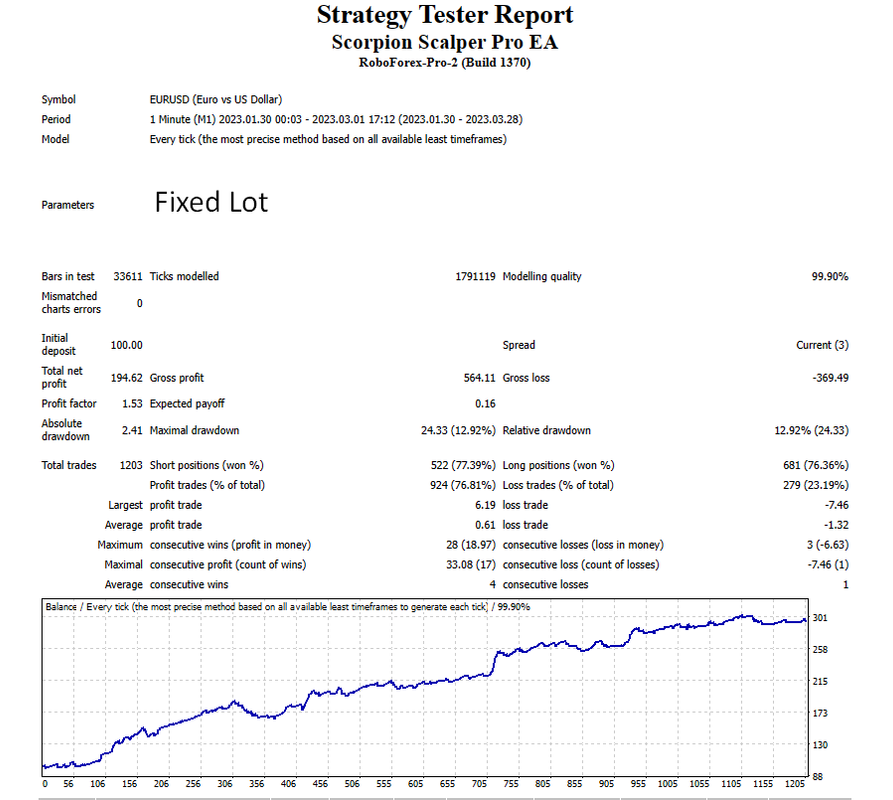 Some Trades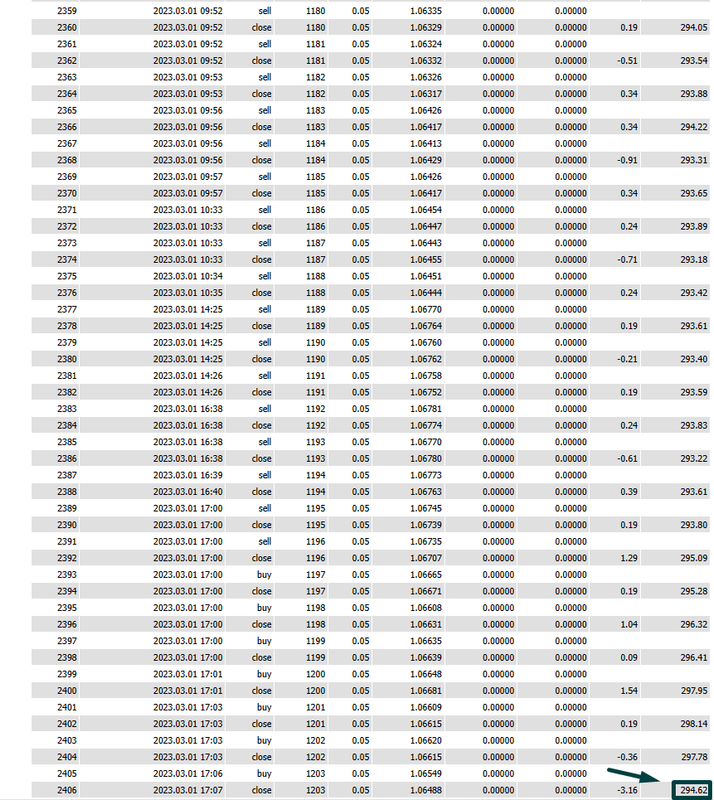 Money Management: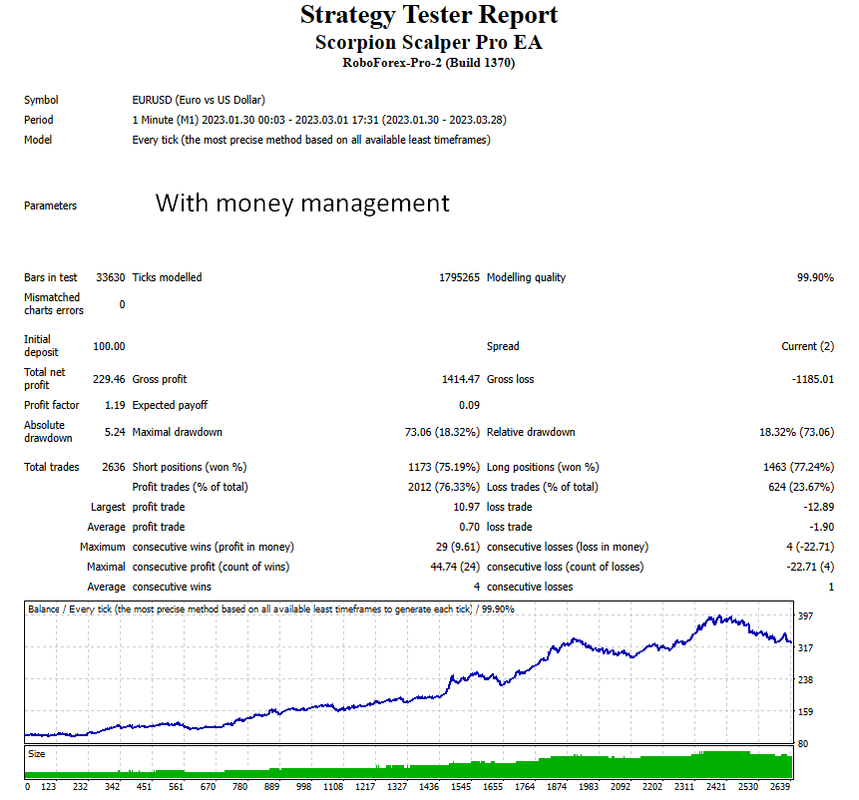 Some Trades