FOREX REVERSAL SCALPING MT4 INDICATOR
You will be able to download the product once the payment is completed (instant)
Pairs: ALL
Timeframe: ALL
System: Scalping
Platform: MT4
Language: English
Reversal Scalping Indicator is based on a very complex mathematical model that can capture market movements and identify the current start of a trend & finds the exact reversal point of the current trend to provide Trade Signals.
Trade Info window contains very useful analysis data that helps you make instant trades for day traders.
It has the Current spread of the market, the Current Candle closing time particular time frame indicator inserted Also Entry, Target & Stop Loss prices for the Current Buy/Sell trade provided by the Reversal Scalping Indicator.
From the Trade info window, you will get the candle close time for new trade opens. It provides Market accurate change in Intraday with pips. It also provides the current spread of the assets you inserted. You can also check complete trade info about Entry, Target, and stop-loss prices of currently running trades.
REVERSAL SCALPING SYSTEM can give you trading signals you can take as they are or 

add your additional chart analysis to filter the signals further, which is recommended

. While traders of all experience levels can use this system, it can be beneficial to practice trading on an MT4 demo account until you become consistent and confident enough to go live.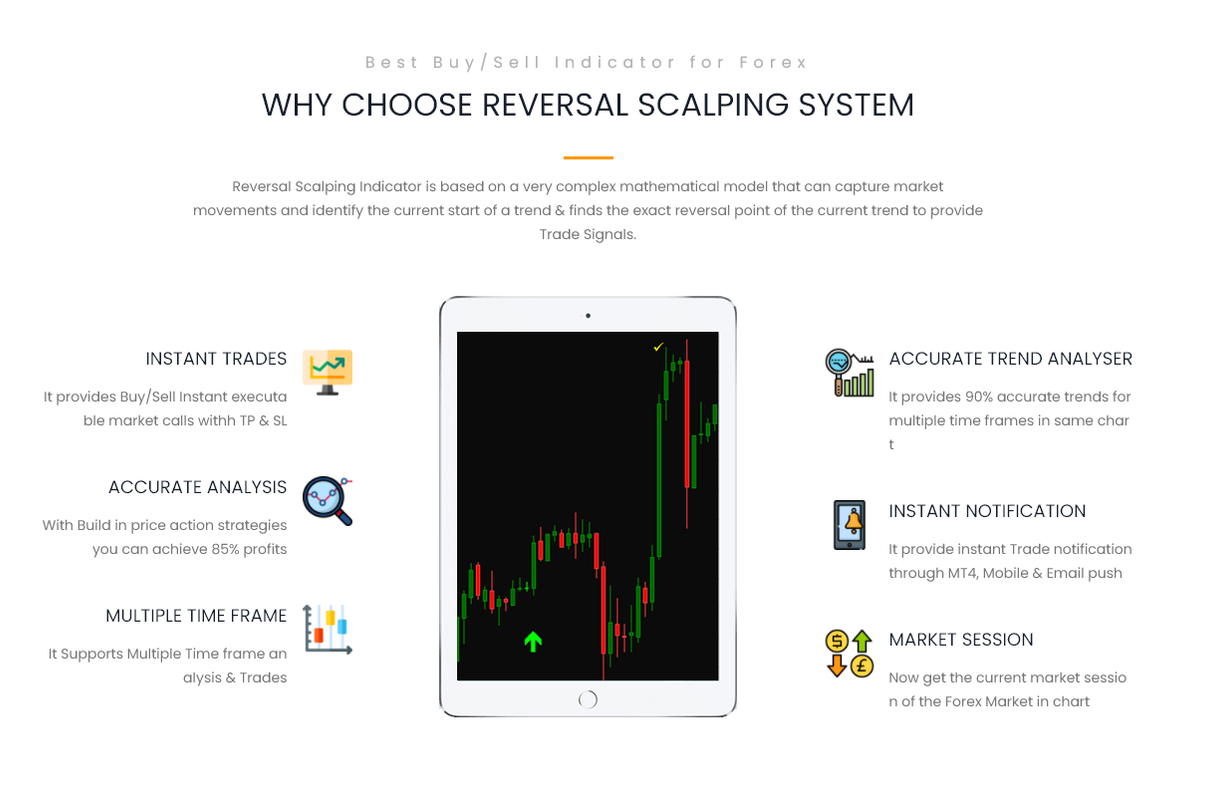 Features
You can set the Reversal Scalping Indicator to send you a signal alert and emails. This is helpful as it means you do not need to stare at the charts all day waiting for signals to appear, and you can monitor multiple charts all at once.
Reversal Scalping Indicator System can be used on any Forex currency pair and other assets such as stocks, commodities, cryptos, precious metals, oil, gas. You can also use it on any time frame that suits you best, 

from the 1 minute through to the 1-month charts.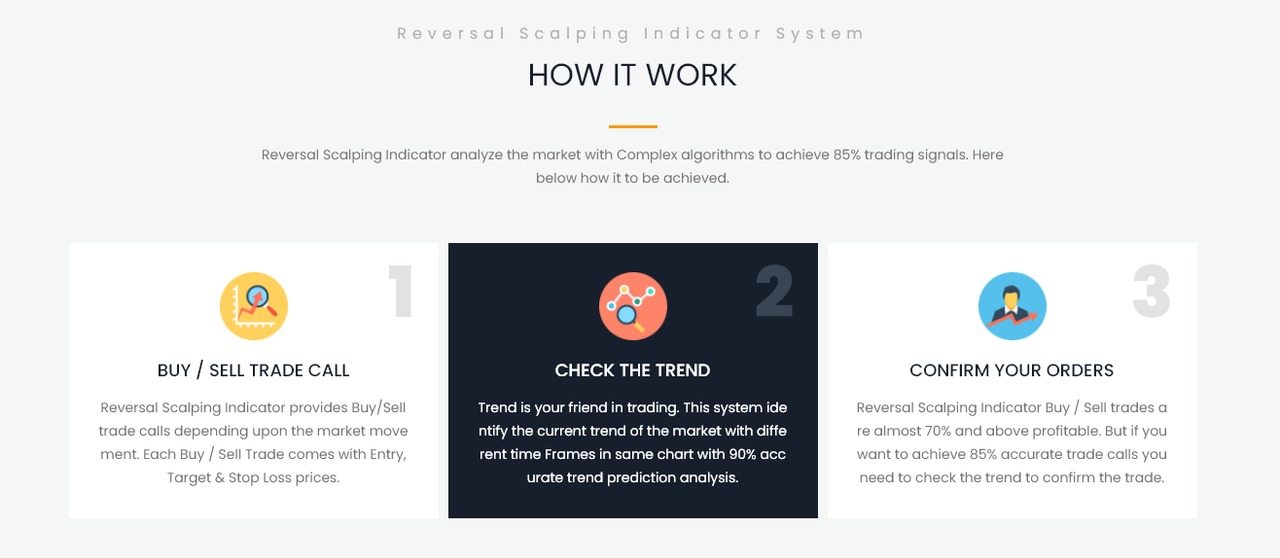 Signals Gallery:
GBP/USD on M1 Timeframe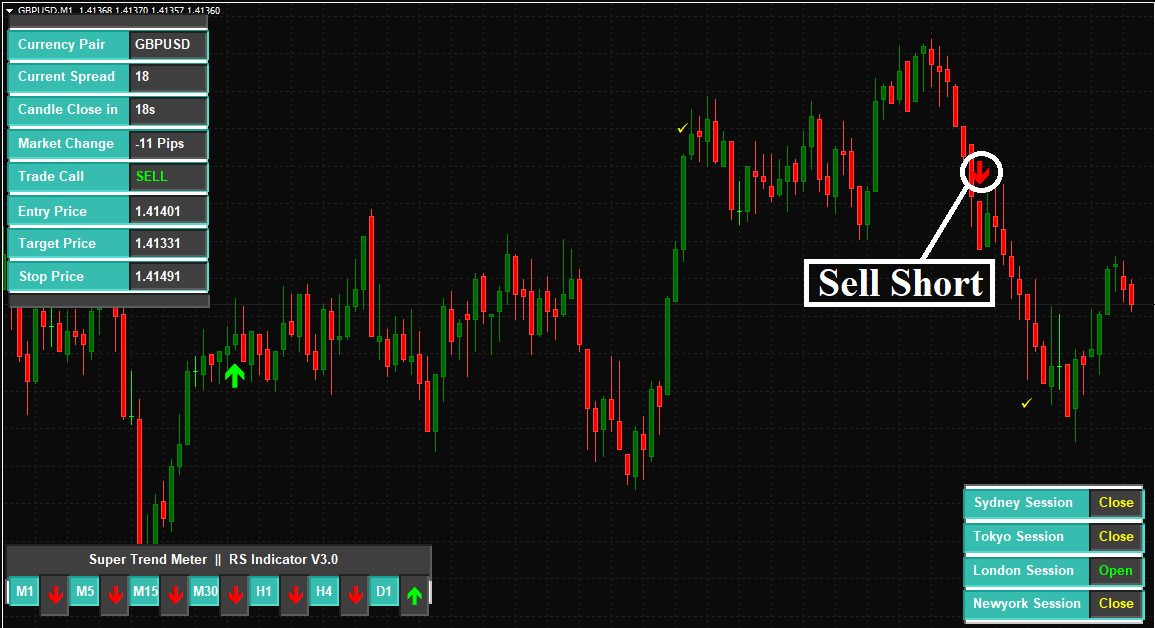 USD/JPY on M15 Timeframe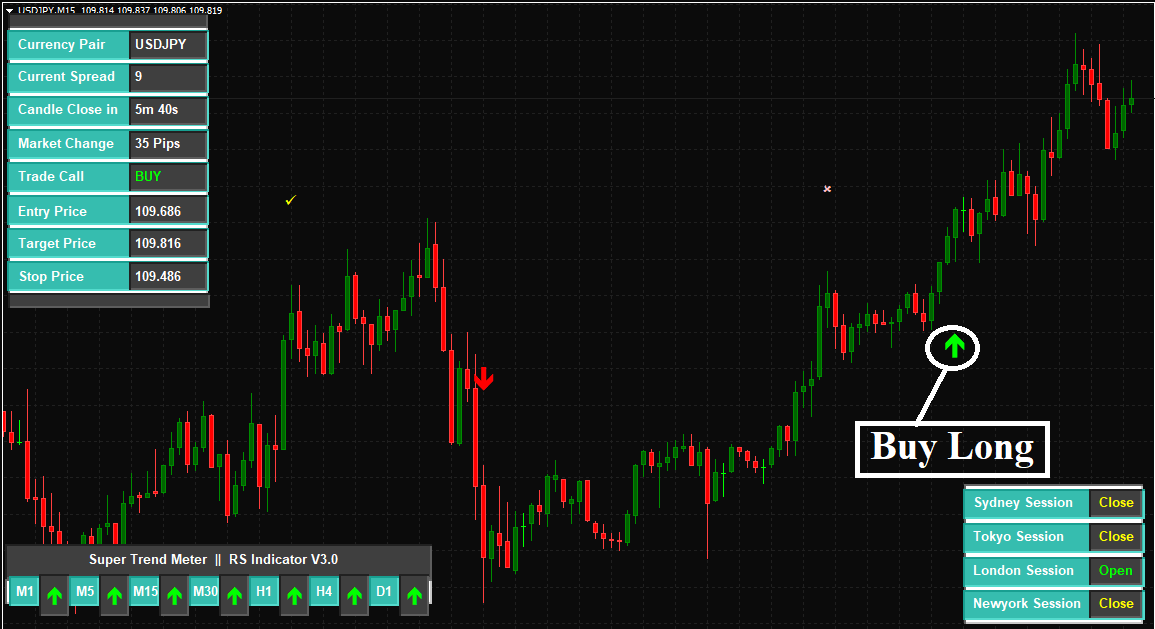 EUR/USD on M5 Timeframe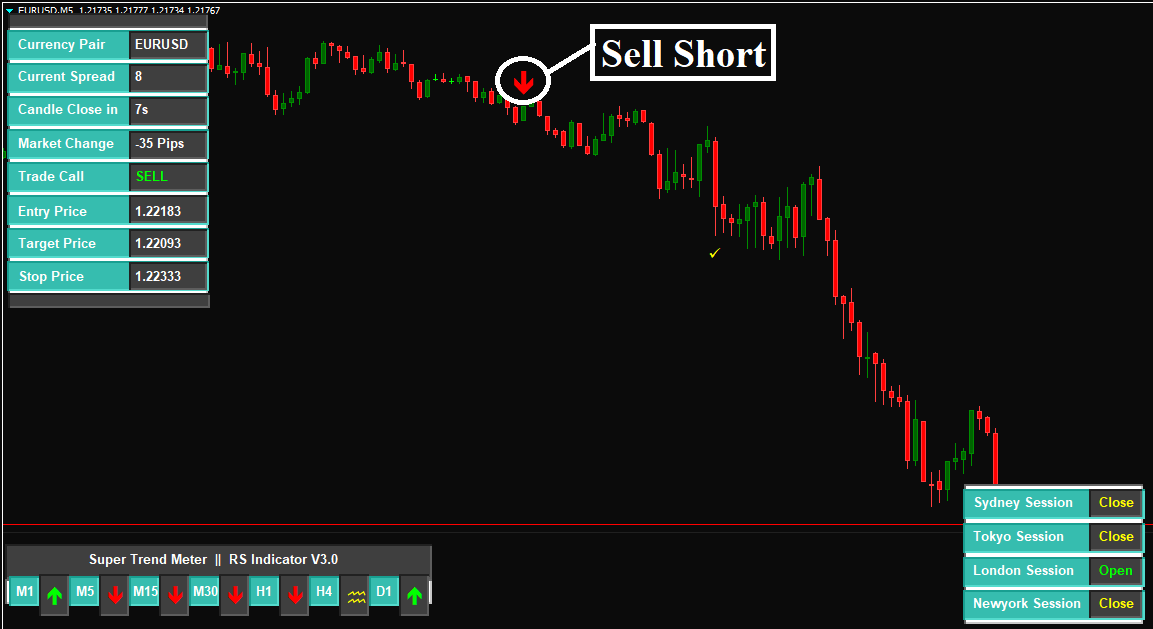 USD/CAD on M30 Timeframe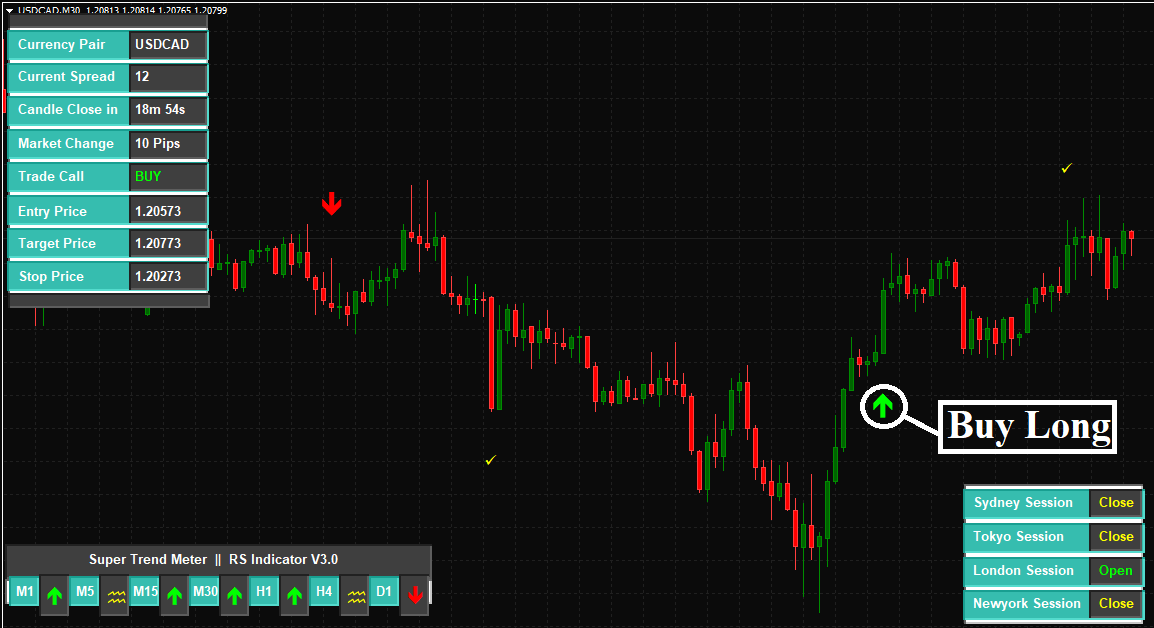 AUD/USD on H1 Timeframe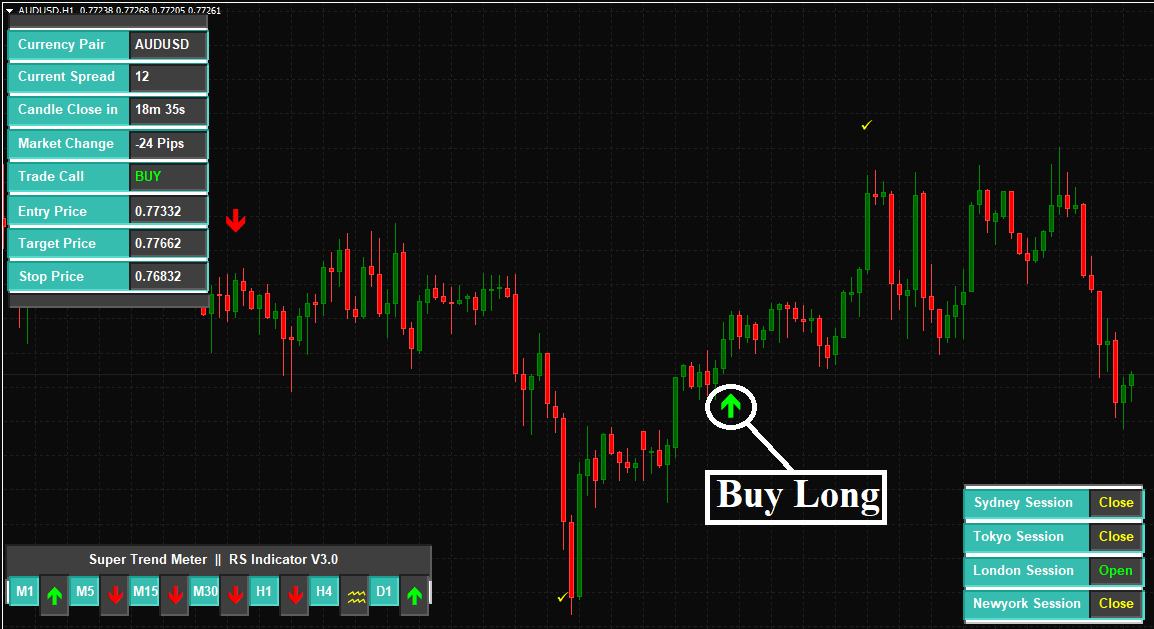 With this system everything is in sight:
The signal is given, you know where to enter (Buy or Sell)

You know where to exit – Target Price (TP)

And where to place  stop loss (SL)
To be more accurate, you should check the trend to confirm the trades.