REAL PROFIT MAKER FOREX SYSTEM – MT4 Indicator + Signal (No Repaint)
You will be able to download the product once the payment is completed (instant)
Real Profit Maker is a complete Forex System Strategy with Indicator + Signal that does not repaint, really simple. So simple that it uses only 1 single indicator (Win95%) of extreme precision. This indicator can not be modified as it is enhanced to its maximum power.
Statistically, every time this indicator reaches the 100 or 0 zone, the chances of a bounce or reversal are 95%. This is the reason for its name.
In addition to this, a NON REPAINT signal is added, this is important to clarify. It will not doubt, there is no hesitation. Once it appears, it will not move. Never.
In the image below you can see the simplicity of the template.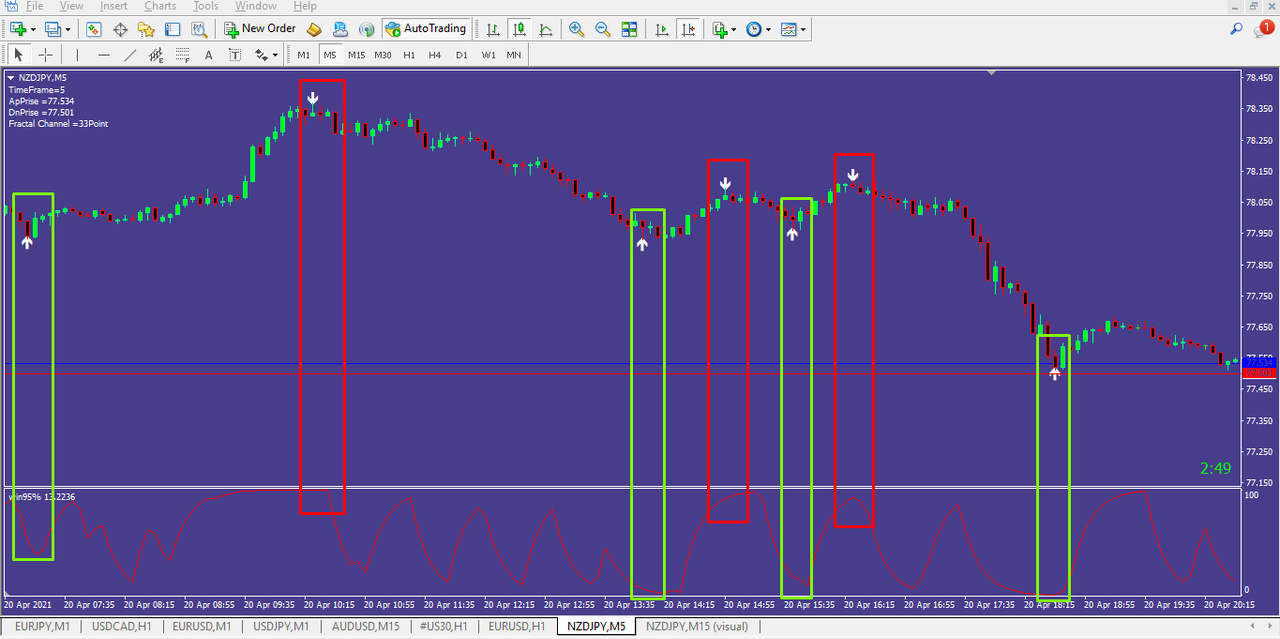 When the indicator is close to zone 0 or zone 100 (black box) and the signal appears, you take your trade.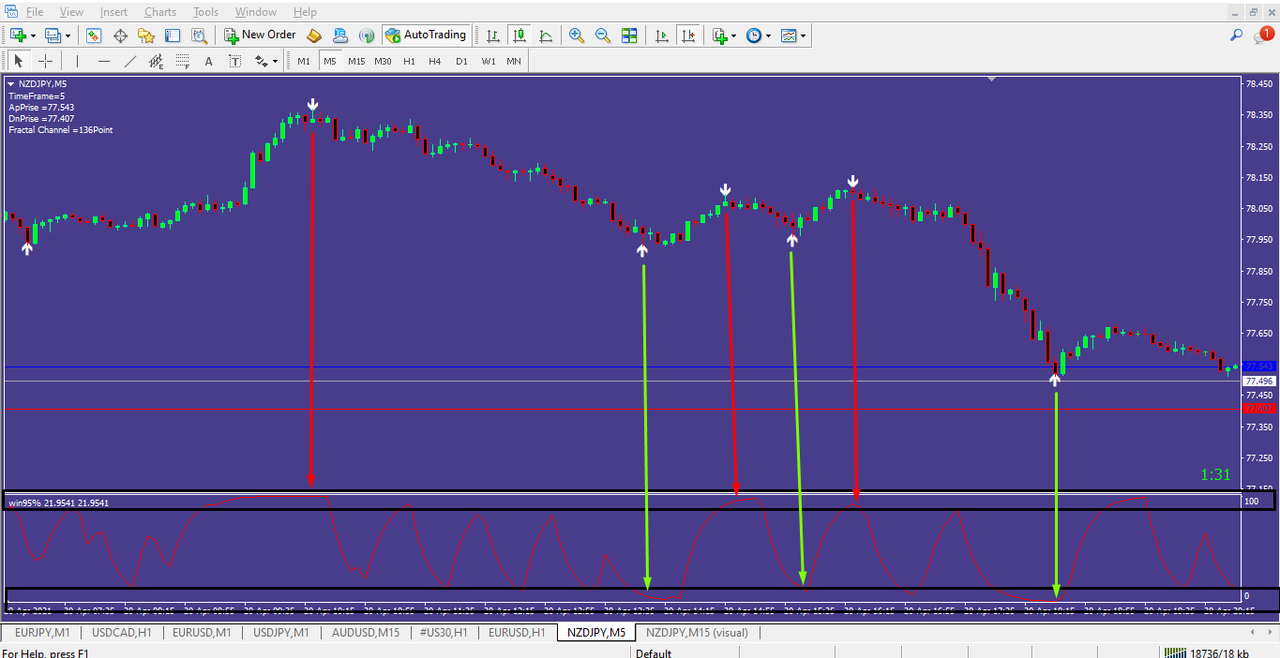 BUY TRADE:
UP ARROW + INDICATOR IN ZONE 0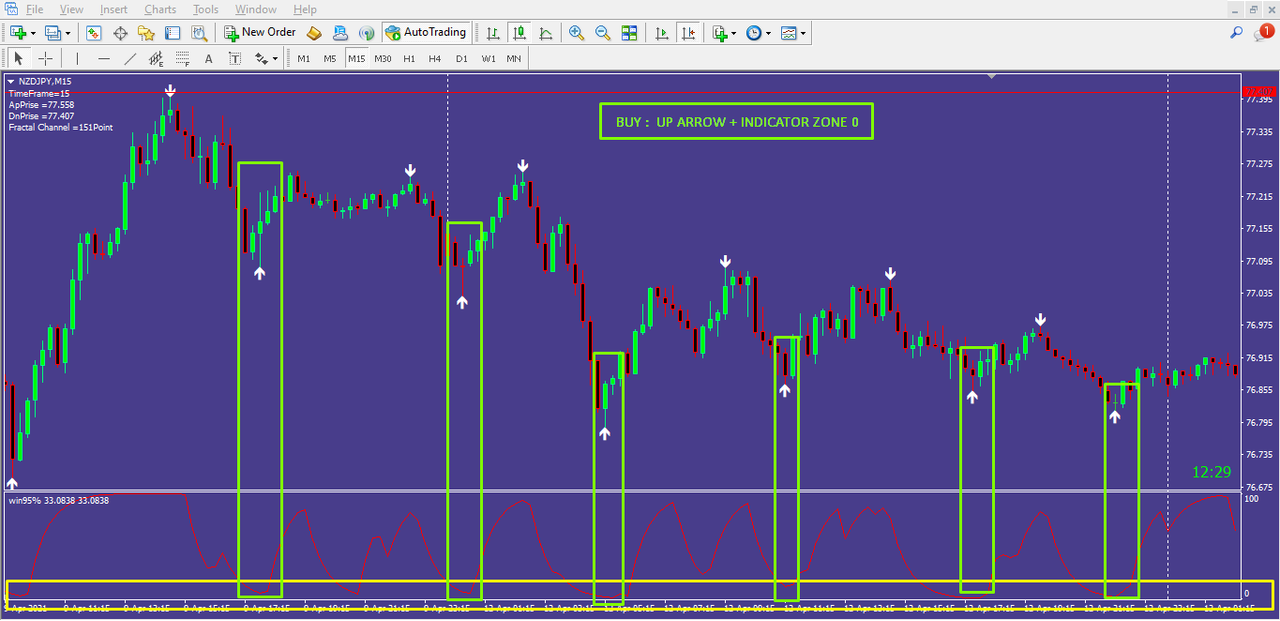 SELL TRADE:
DOWN ARROW + INDICATOR IN ZONE 100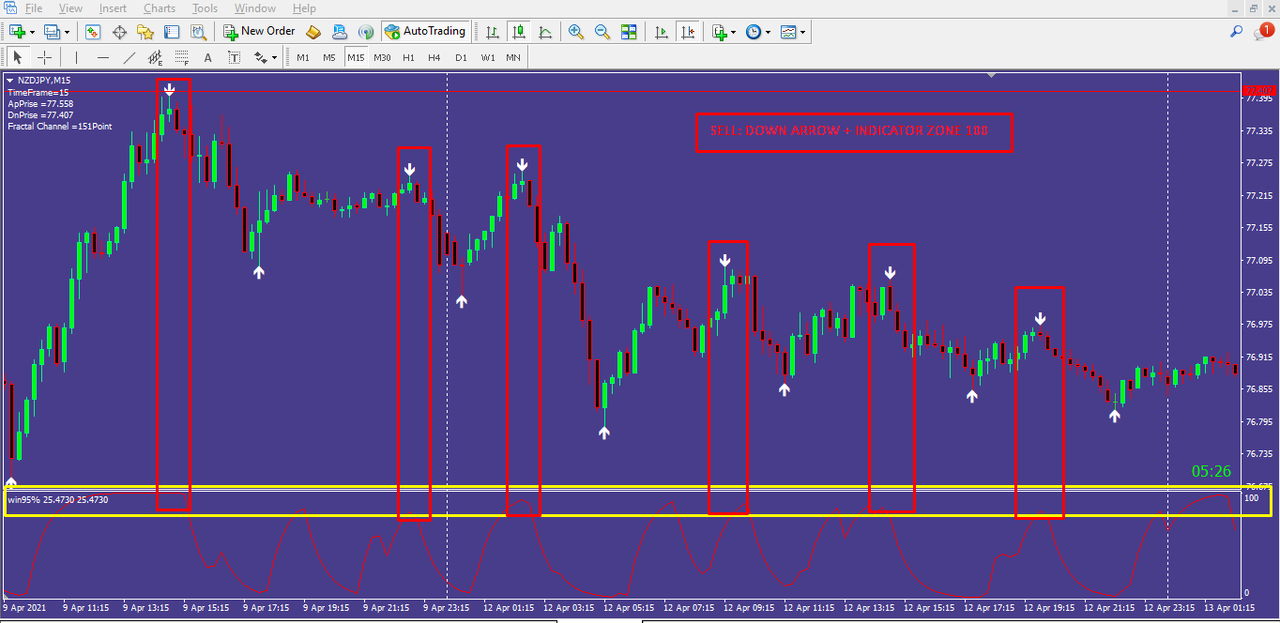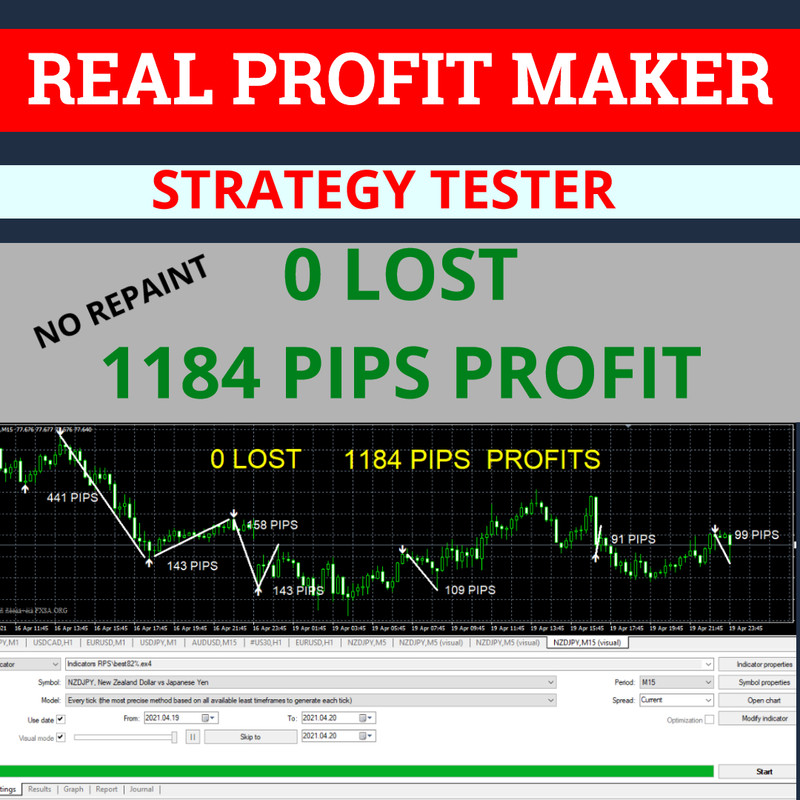 FAQ
---
Will I have to perform any other technical analysis?
No, just look at the signal + indicator and nothing else. There is no need to perform any other analysis.
What are the best timeframes for this signal?
From M15 onwards, you can use the timeframe you are most comfortable with.
Can I use it for Scalping?
Yes, as long as you respect the minimum recommended timeframe.