MITACORE FX SCALPING SYSTEM – FOREX SYSTEM + ALERTS MT4
You will be able to download the product once the payment is completed (instant)
PLATFORM:

 MT4




TF:

M1 – M5




PAIRS:

ALL (BEST EURUSD-GBPUSD- AUDUSD




HOURS:

 

AROUND THE CLOCK
BROKER TYPE: SCALPING – ULTRA LOW OR ZERO SPREAD ONLY
FAST DELIVERY
MITACORE FX SYSTEM is a forex system for the MT4 platform, exclusively designed for SCALPING, on M1 and M5 TFs.
MITACORE FX SYSTEM includes Signal with Audible and E-mail Alerts.
 TECHNICAL SPECIFICATIONS OF
MITACORE FX SYSTEM:
Indicators:
2MA crossover

Heiken Ashi smoothed;

Rsioma

DoubleCCIWoody

Spudfib.
3 conditions are necessary to be able to make any entry (BUY-SELL):
(1+2+3)
Long Entry (BUY):
1- Signal Buy 2MA crossover

2- DoubleCCIWoody is green

3- RSIOMA>65.
Short Entry (SELL):
1- Signal Sell 2MAcrossover

2- DoubleCCIWoody is red

3- RSIOMA<35.
IMPORTANT: The arrows (pink or blue) ARE NOT ENTRY TRIGGERS. You must wait for the 3 conditions (1+2+3) to be met to take a trade.
1M TF Exit:
Target Price:

20 pips

Stop loss:

40 pips
5M TF Exit:
Targetprice:

30 pips

Stop loss:

  55 pips
Let's see some charts:
EURUSD M5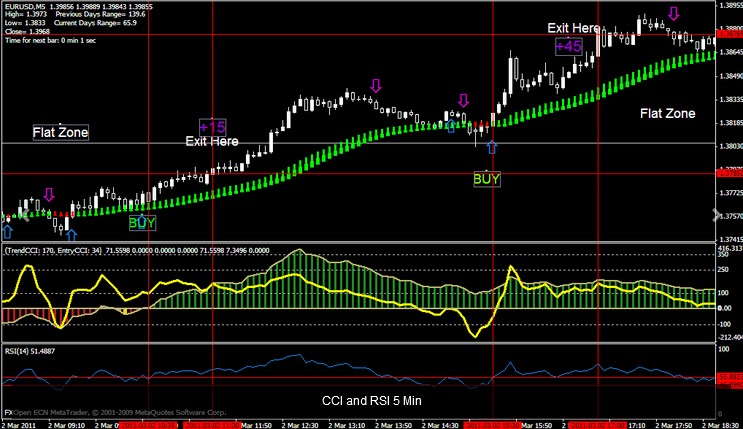 EURUSD M1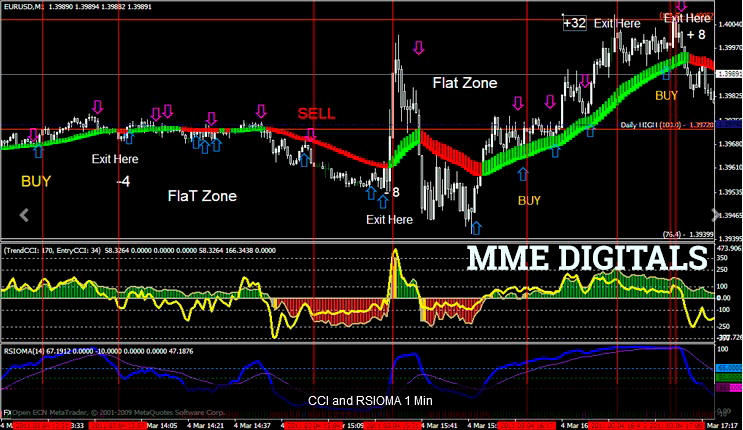 DON'T Trade During News: If there is a news event and it occurs during your trading times, never trade 30 minutes before and 30 minutes after the news event.