M1 SCALPING SIGNAL BY BINARYFOREXEA
AND
B
You will be able to download the product once the payment is completed (instant)
PLATFORM:

 MT4




TF:

  M1 – BUT ALL




PAIRS:

ALL
BINARY BROKER:ANY WITH AN EXPIRATION OF 1 OR 2 MINS
FOREX BROKER: YOU NEED A BROKER WITH REAL LOW SPREAD (SCALPING), Zero Spread or ECN, min leverage 1:500- min lot: 1
when
but
Introducing the M1 Scalping Signal: the ultimate (2023) solution for manual scalping in a small timeframe.
VIDEO INCLUDED!
also
It can be used for Forex, Binary Options or Digital Options.
For Forex trades, time is not the primary consideration as we aim for a profit of $10 to $20 per trade, depending on your preferences.

For Binary-Digital Options, the expiration time typically ranges between 1 and 2 minutes
and
also
Our signal is designed to provide accurate and timely entries with no guesswork involved.
and

so
because
Here are the key features of our signal:
and
No repainting: Our signal is designed to be completely reliable, with a clear indication of market direction that will not change once the candle has closed.

No lag: Our signal is optimized for speed, with parameters accelerated to the maximum to ensure that you get a timely entry without any delay (accelerated).

Early signal: Our signal is based on price action (fast trades) and includes specific indicators to provide quick insights into potential trades.

Manual scalping: Our signal is perfect for manual scalping, with a focus on short trades lasting 1-2 minutes for binary options and 2 – 3 minutes for forex.
because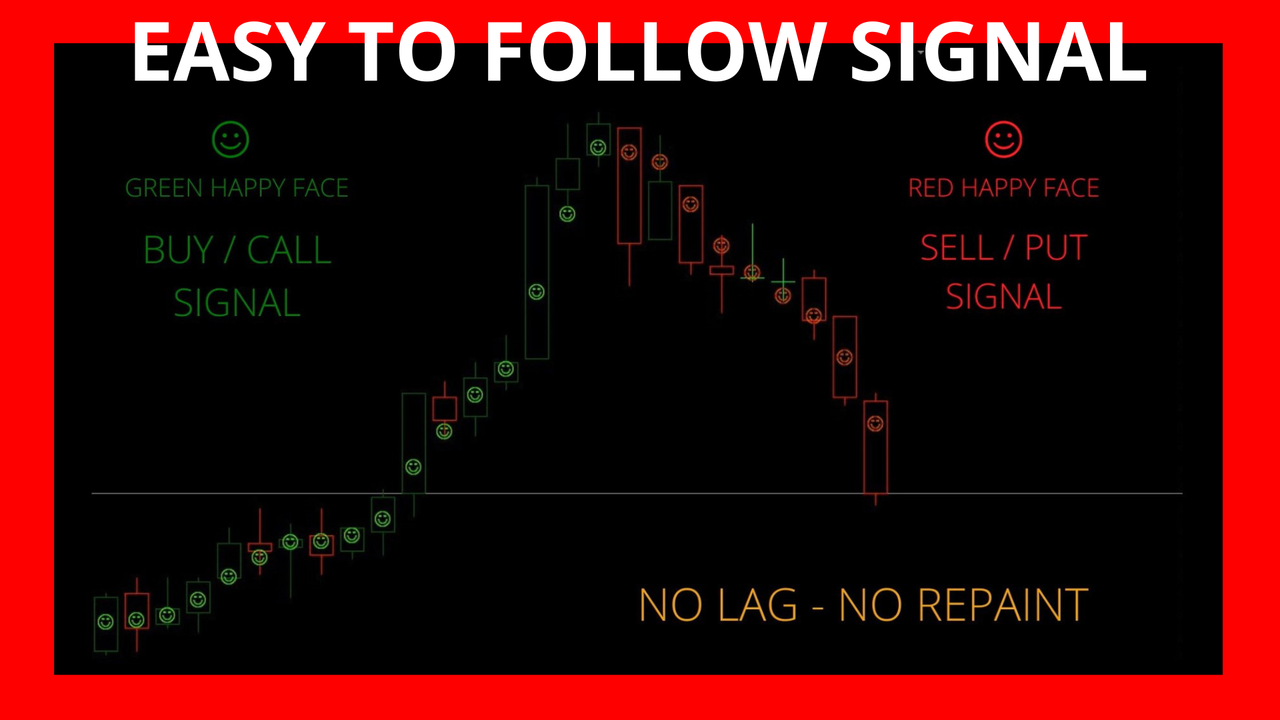 Indicators Included:
Pairs Changer:All in 1 chart: Simple. Our indicator allows you to access multiple pairs from one tab, making it easy to quickly scan through pairs and identify opportunities for entry.

Spread Indicator:If you trade Forex: this indicator ensures that you are aware of the spread for each pair before entering a trade, allowing you to avoid pairs with high spreads.

Forex Factory Calendar:Red News: our indicator alerts you to any major news releases that could impact your trades, ensuring that you are aware of potential risks before entering a trade. It will automatically take the time zone of your broker, you don't have to configure it!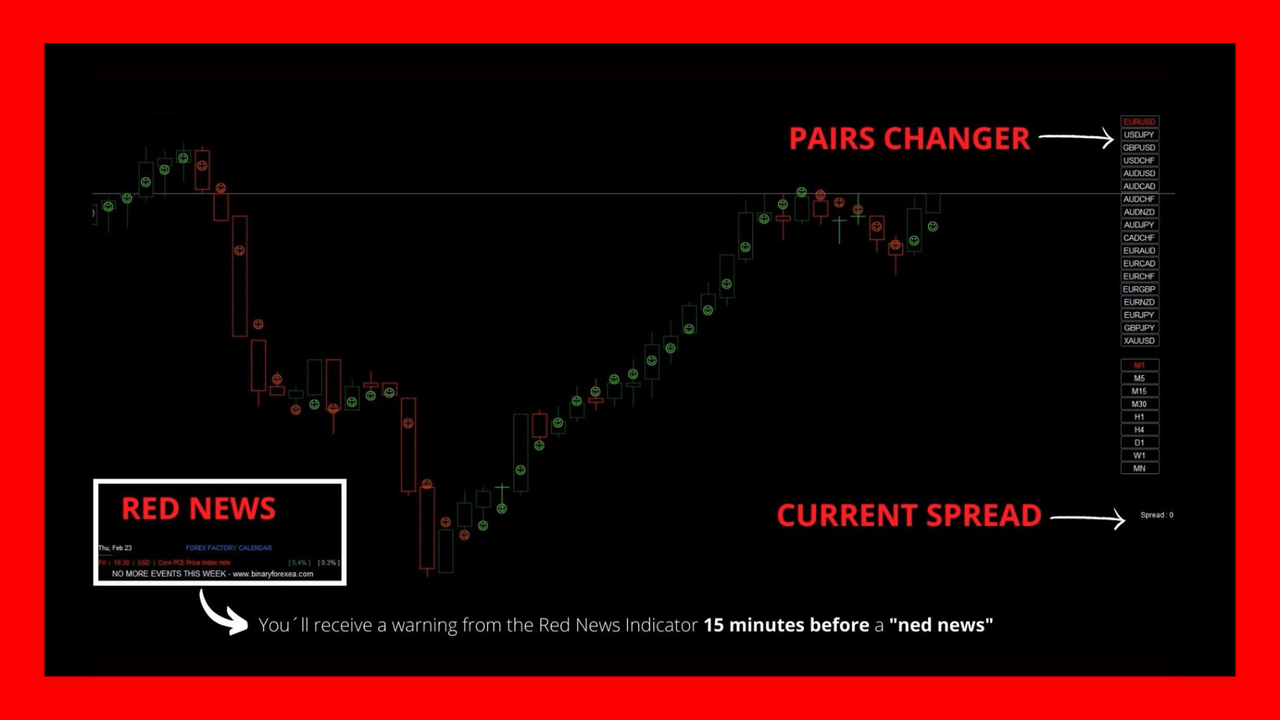 With the M1 Scalping Signal, you can trade with confidence, knowing that you have a reliable and accurate signal for manual scalping in a small timeframe.
We have created a 10 min video that you will receive along with our signal, featuring live trades
that demonstrate how to take advantage of our signal.
The video showcases trades from our actual Forex account with Roboforex, as well as from our real account with Iq Option for Binary-Digital options.
This video is an invaluable resource for traders who
want to learn from REAL WORLD with REAL MONEY
and see our signal in action. Don't miss this opportunity to take your trading to the next level.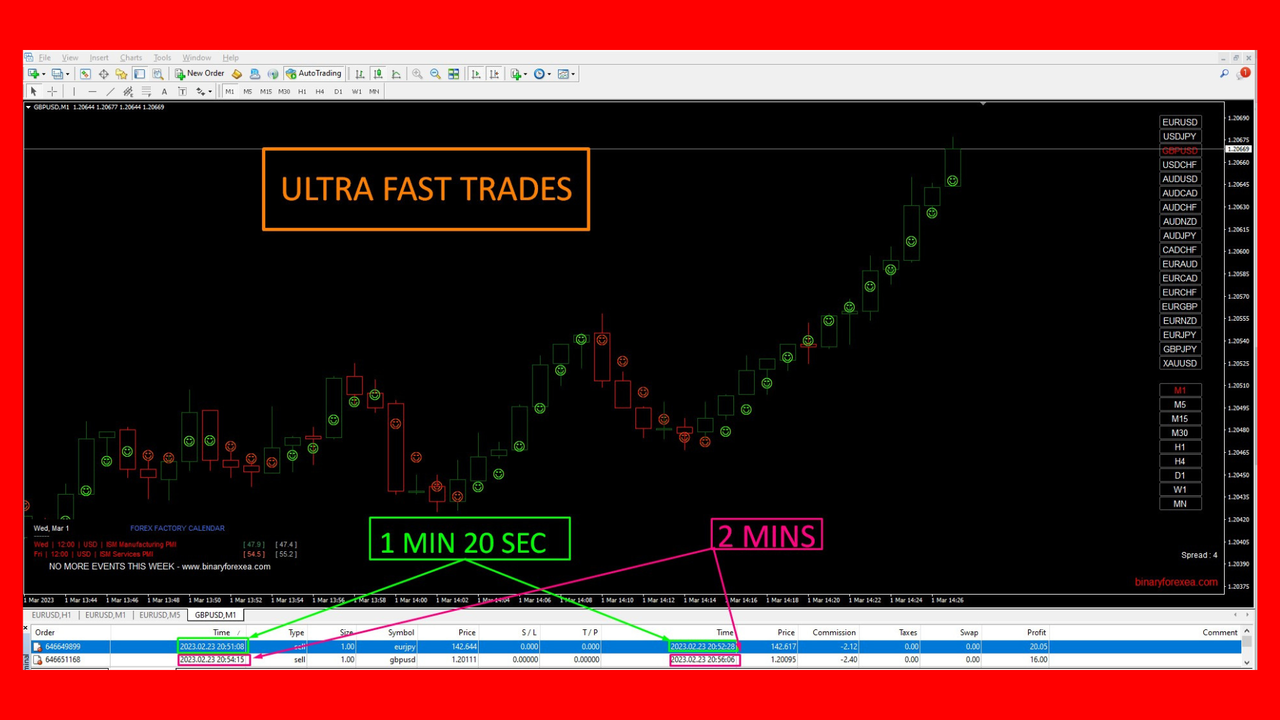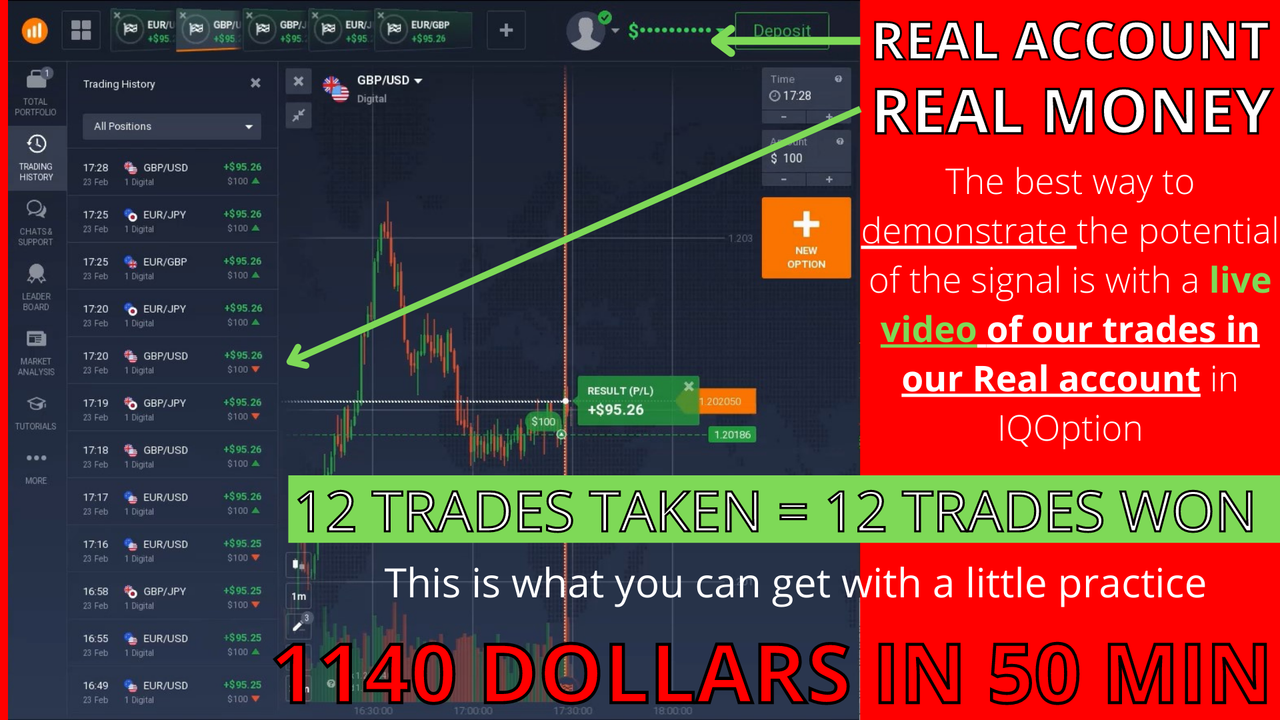 AND YES !!!
     + 1140 DOLLARS IN 50 MIN
In the video we will show you how to take trades through live trades, teaching you to determine precisely when to open a trade, and how to avoid mistakes that could cost you money.
Experience the difference for yourself…
MUST READ THIS:
When it comes to scalping, a broker with low spreads and fast execution is key. Ideally, you should look for a broker with a spread of 0 pips or under 5 pips – ECN Account. And remember to check the spread of your broker before you begin trading.

If your broker has a high spread, the strategy will not perform as expected, resulting in lower returns or, in cases of excessive spread, it may not be usefull at all as the trade will open too far away from the expected position. Don´t use STANDARD/CENT COMMON ACCOUNTS!

Binary or Digital Options, any broker with an expiration time of 1 or 2 minutes.