You will be able to download the product once the payment is completed (instant)
Ichiku Cloud 100% Tnd Detector
y MME DIGITALS
PLATFORM:

 

MT4 (INDICATORS+TEMPLATE)

TF:

ALL

PAIRS:

ALL

BROKER:

ALL

TRADING HOURS:

AROUND THE CLOCK
FAST DELIVERY
Ichimoku + Ultra clear Trend Detector by MMEDIGITALS
First, let´s take a look:

Powerful Trend Detector in ALL Timeframes
This strategy has come to our hands thanks to the suggestion and request of one of our clients, who has asked us to improve the well-known Ichimoku Cloud strategy. So, thanks Brad.
After modifying certain parameters to the indicators and performing different tests, at different Markets in different TF, we have reached the following conclusion:
It can be used in any schedule, any market, because even in range markets (placing the SL as explained below), the strategy has been more than profitable, avoiding the typical losses of all "TREND" strategies when the market is in range.

Respecting the 3 steps that will be taught below, the level of success is REALLY HIGH.

Being a "TREND" strategy, the amount of pips collected is very significant.

The opening of trades is practically at the beginning of the trend (no delays) = more pips collected.

We have improved the Take Profit zone for a fantastic performance.
So, without further ado, let's look at the strategy:
BUY CONDITIONS:

Let's look at the chart: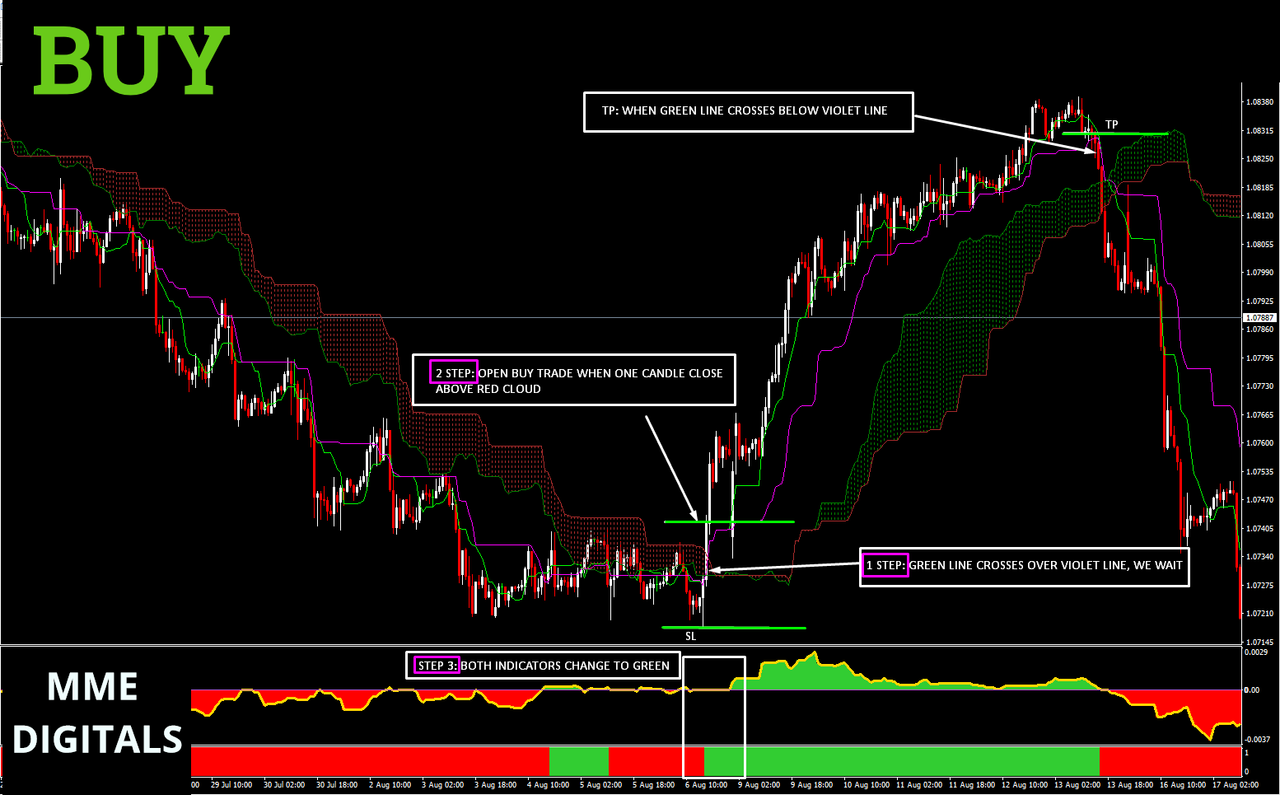 SL AND TP :

SELL CONDITIONS:

Let's look at the chart: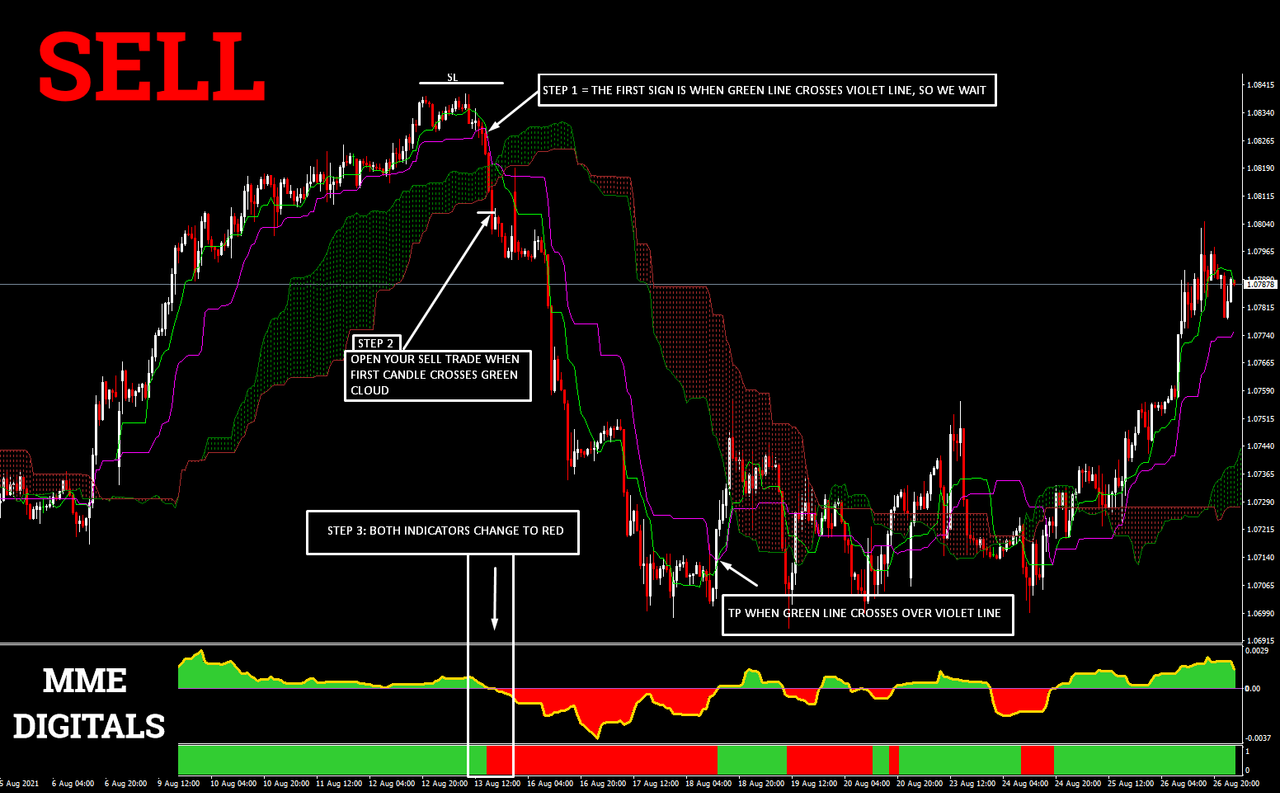 SL AND TP :

As you have seen it is a really simple strategy, fully configured by our team of traders, so if you have any questions do not hesitate to ask!
WE WISH YOU SUCCESS IN TRADING!