Element Premium EA – Forex Mt4 Expert Advisor
---
You will be able to download the product once the payment is completed (instant)
-PRESETS

LAST UPDATE

: 2023.
The EA uses support and resistance levels for work. It also uses a network of orders without the use of martingale.
Consequently, the EA has a low risk profile!

Input parameters
New Cycle – when enabled, the EA works non-stop, otherwise, the EA does not open new orders after a series of trades (enable/disable).
Initial lot – initial lot.
Autolot  – enable/disable auto lot calculation.
Autolot size – amount of the deposit, on which Lot is to be used when Auto lot is enabled.
Part to close  – how many parts the order will be closed by take profit.
Dictance –  distance for opening the subsequent orders.
TP Grid – take profit in points.
Stop Loss, point (0 not use) – stop loss in the deposit currency.
Max spread – the maximum spread at which the adviser is allowed to open and close positions.
Start_Hour, End_Hour –  the beginning and end of the time period for the EA to open the first order.
Show Statistics – show/hide statistics;
Show Button Close – enable/disable the button for closing orders.
Magic EA –  magic number for the Expert Advisor to identify its positions.
TF –  timeframe to calculate levels.
Rcolor, Scolor, TxtColor – level drawing colors.
Please check some of Ea´s results: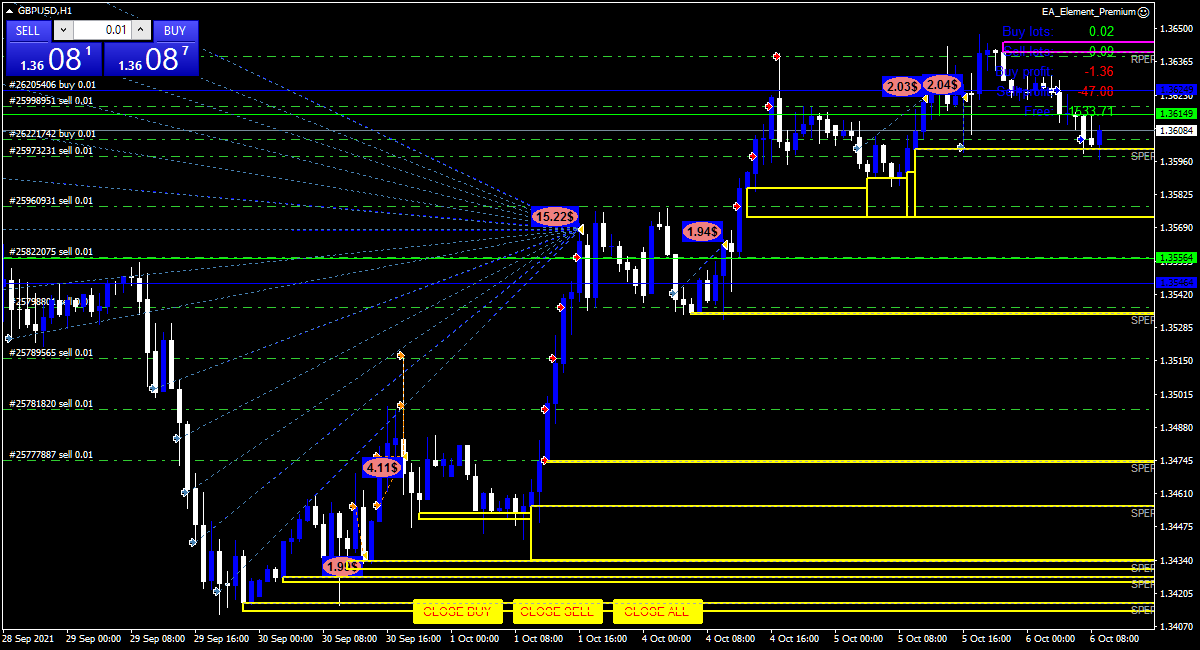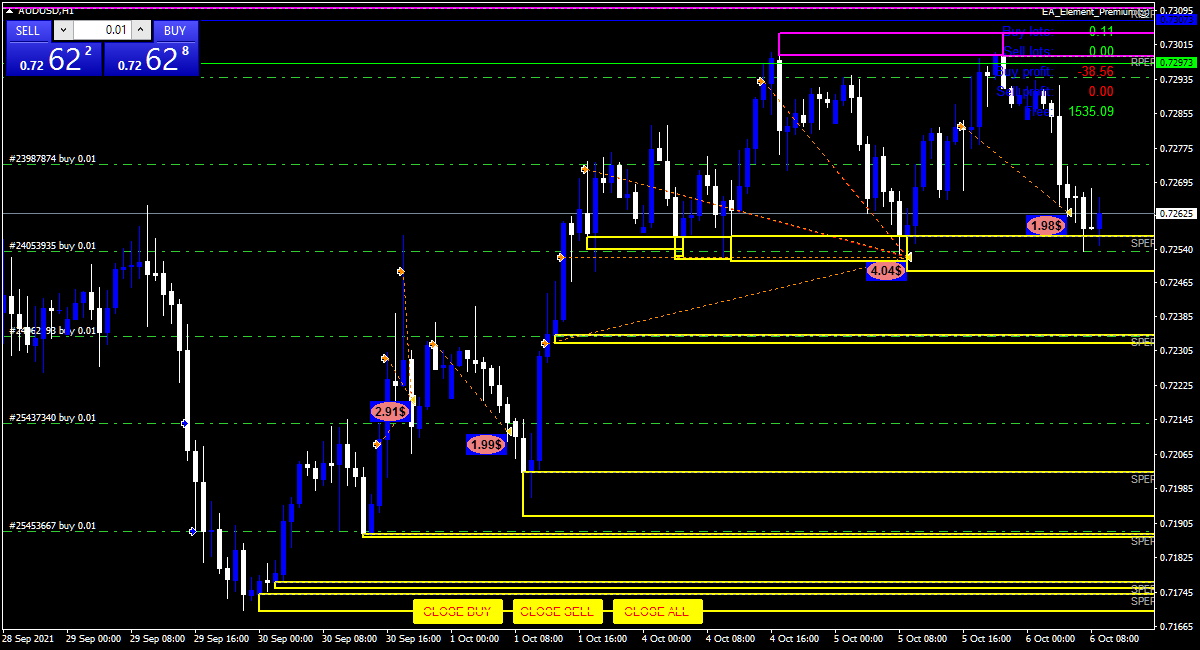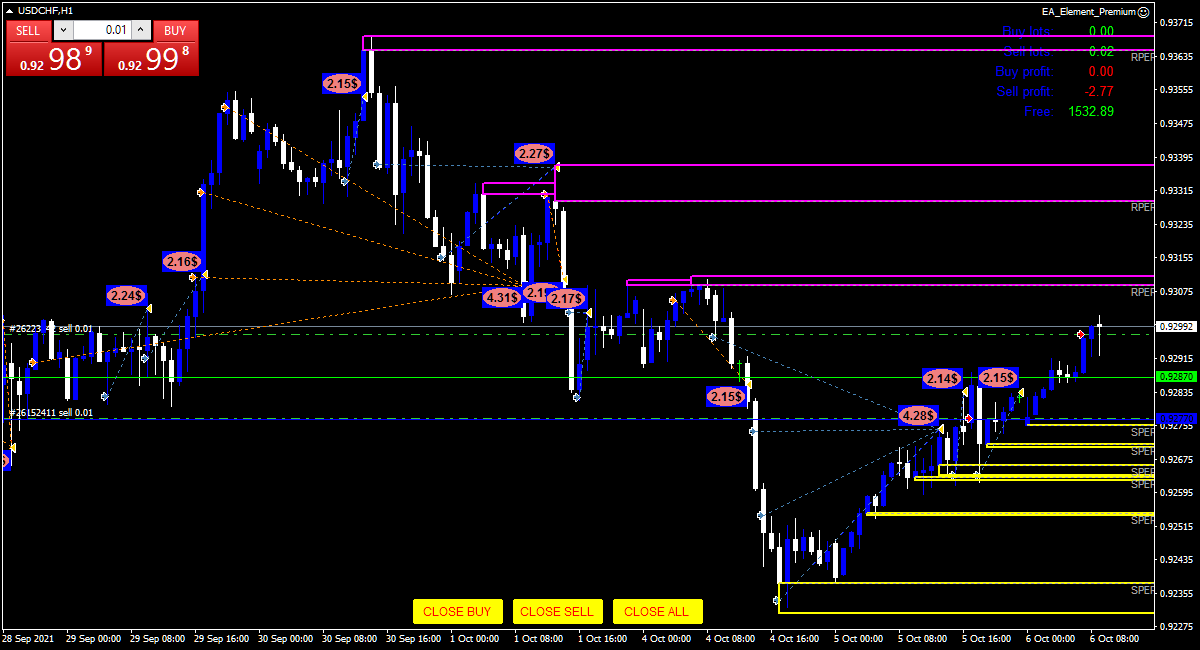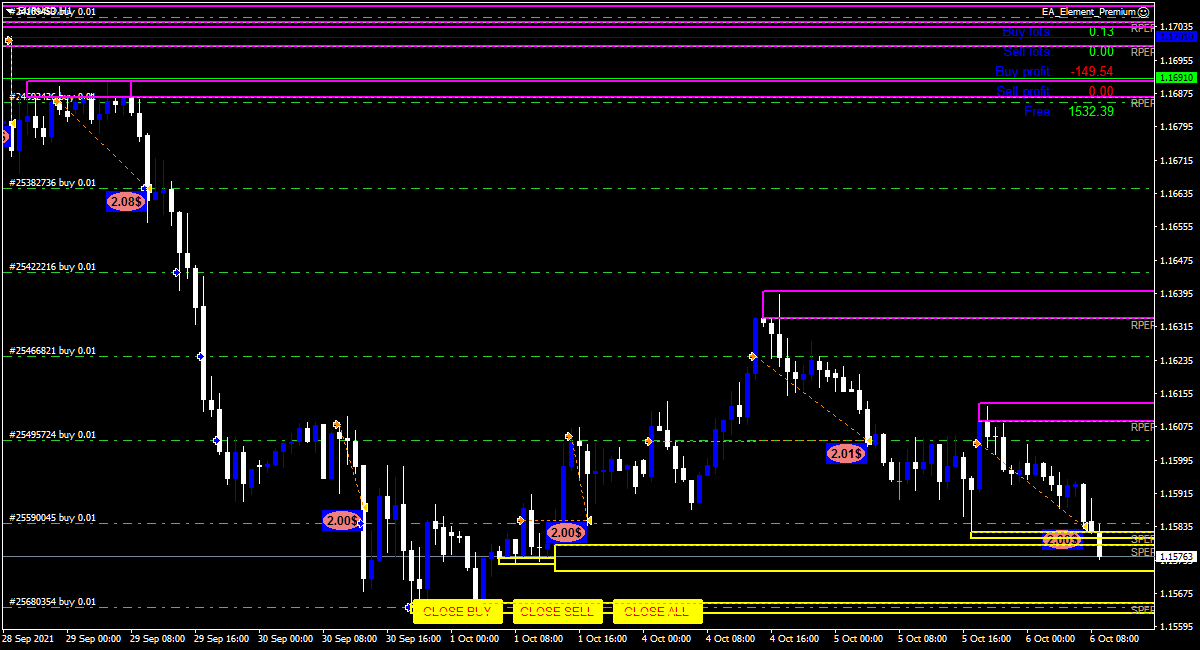 Our monthly results for September/October on 1000$ deposit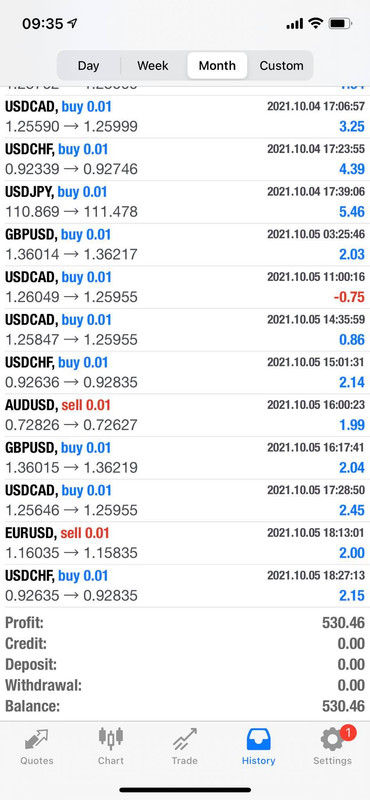 Configuration Panel:
YOU DON'T NEED TO MAKE COMPLEX CONFIGURATIONS. WE HAVE ALREADY SET UP EVERYTHING FOR YOU! YOU ONLY HAVE TO LOAD THE  INCLUDED PRESET.
Recomendations:
Broker: You should have a Scalping broker with 0 Spread or very low Spread, or one that pays per lot traded and has no Spread. If you have a broker and you do not know its Spread, you should find it out beforehand. IF YOUR SPREAD IS HIGH THE EA WILL NOT OPEN TRADES.

VPS: Not Required – But if you want, use a VPS or a hosting server with minimum network latency with respect to the broker's server -It is always good to use the VPS recommended by your broker as they will work well with each other.