CRAZY LOCK EA- Forex Mt4 Expert Advisor
---
You will be able to download the product once the payment is completed (instant)
Crazy Lock EA use a smart algorithm which trades in two directions simultaneously (buys and sells).
Crazy Lock EA

EA use a unique algorithm that trades in two directions (buys and sells), This EA is automated and smart.
Two opposite positions cannot bring profit at the same time, one of them will be losing. If there is a losing position, a lock is used. If the locking position fails and the price reverses to the opposite, the robot moves it to break even using the averaging system and pending orders.
EURUSD H1 LOW RISK :  99.9% MODELLING QUALITY + 15% NET PROFIT– DD 7%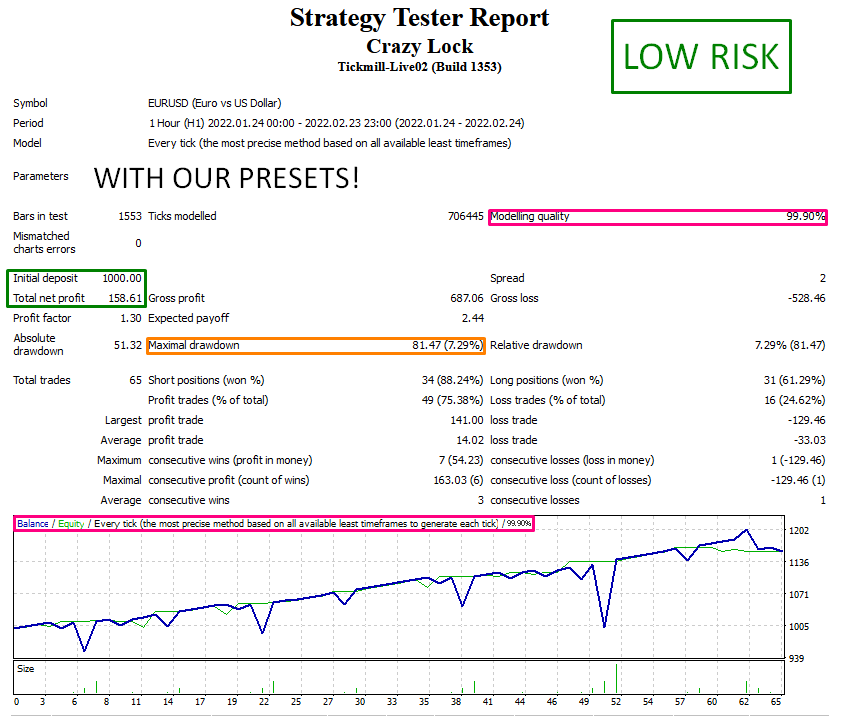 EURUSD H1 MEDIUM RISK:  99.9% MODELLING QUALITY

+ 42% NET PROFIT

-DD 14%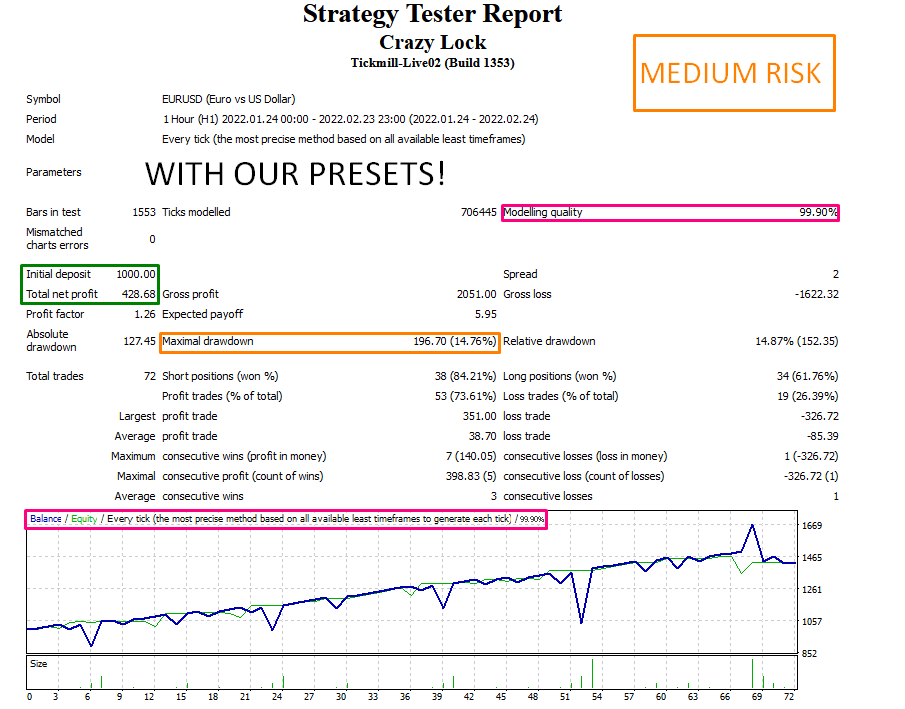 EURUSD H1 HIGH RISK:  99.9% MODELLING QUALITY

+ 82% NET PROFIT

-DD 25%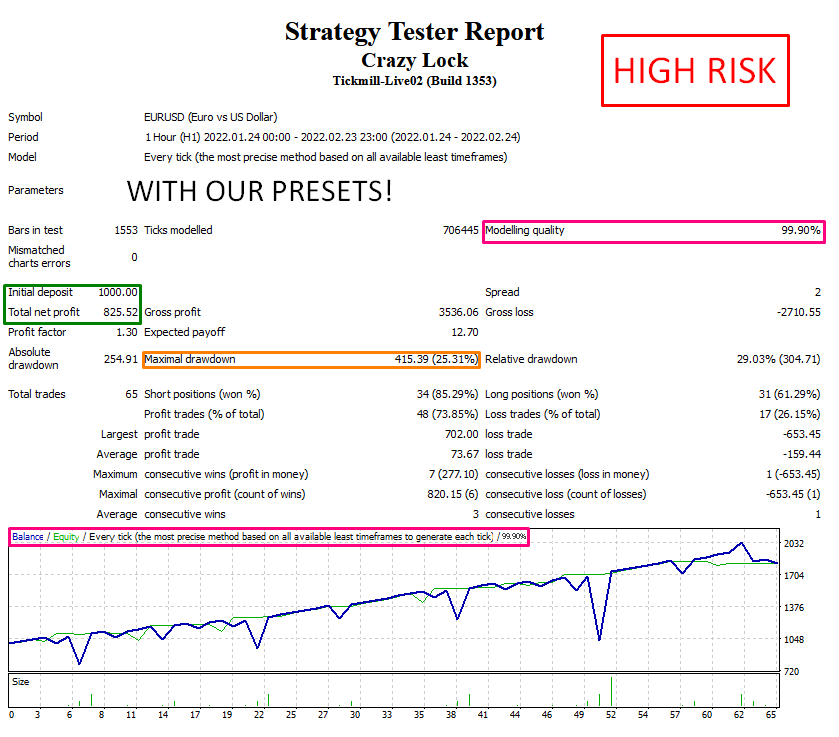 Configuration Panel:
YOU DON´T NEED TO MAKE COMPLEX CONFIGURATIONS!

WE HAVE ALREADY FULLY CONFIGURED IT!

YOU ONLY HAVE TO LOAD ONE OF THE 3 PRESETS FILES INCLUDED.
Recomendations:
Broker: You should have a Scalping broker with 0 Spread or very low Spread, or one that pays per lot traded and has no Spread. If you have a broker and you do not know its Spread, you should find it out beforehand. IF YOUR SPREAD IS HIGH THE EA WILL NOT OPEN TRADES.

VPS: Not Required – But if you want, use a VPS or a hosting server with minimum network latency with respect to the broker's server -It is always good to use the VPS recommended by your broker as they will work well with each other.