BUY SELL MAGIC – NON REPAINT SIGNAL MT4
BUT
You will be able to download the product once the payment is completed (instant)
BUY SELL MAGIC – NON REPAINT SIGNAL
PLATFORM:

 

MT4 (INDICATORS+TEMPLATE)

TF:

M1-M5-M15-M30-H1

PAIRS:

ALL BUT SEE RECOMMENDED

BROKER:

ALL (LOW SPREAD)

TRADING HOURS:

NEW YORK-LONDON OR OVERLAPPING OF THE TWO
***FULL VIDEO EXPLANATION OF HOW TO USE THE SIGNALS INCLUDED***
BUY SELL MAGIC 100% Non Repaint
   PLEASE SEE STRATEGY TESTER, SIGNAL DO NOT MOVE OR REPAINT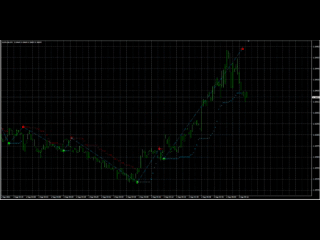 First, let´s take a look: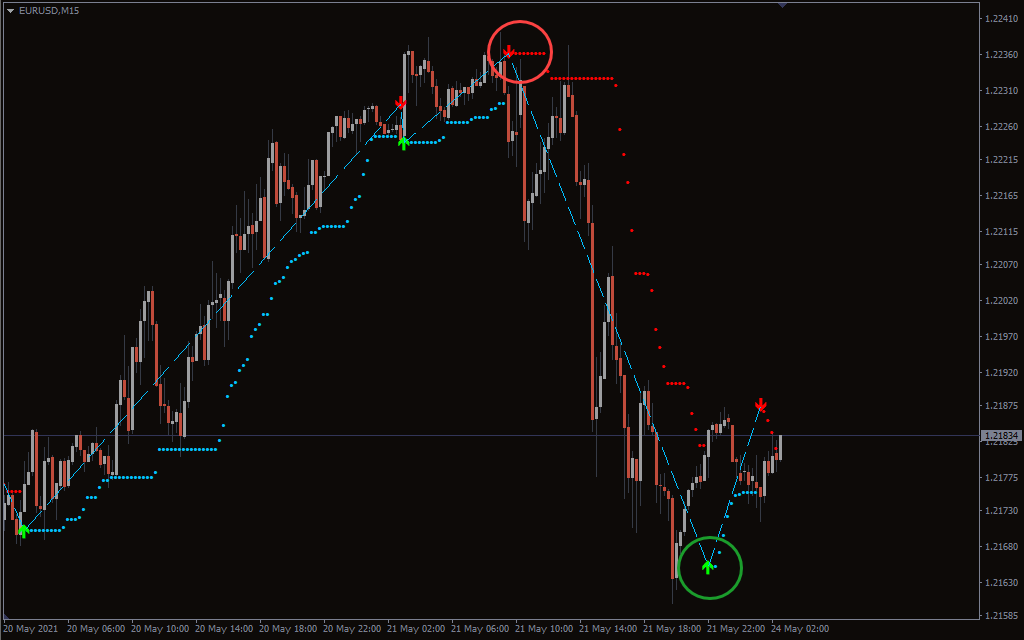 The chart above displays a EUR/USD price movement. The red arrow at 1.2236 indicates a suitable point to enter sell position. You can place stop loss on the dotted red line which acts as resistance. The green arrow at 1.2165 indicates a suitable buy signal. The blue dotted line acts as support and suitable stop loss.
Using some indicators to trade can sometimes be confusing. Mastering the numerous lines, colors, and numbers is an uphill task. Fortunately, one indicator simplifies Forex trading for you. We present to you the Buy Sell Magic MMEDIGITALS indicator.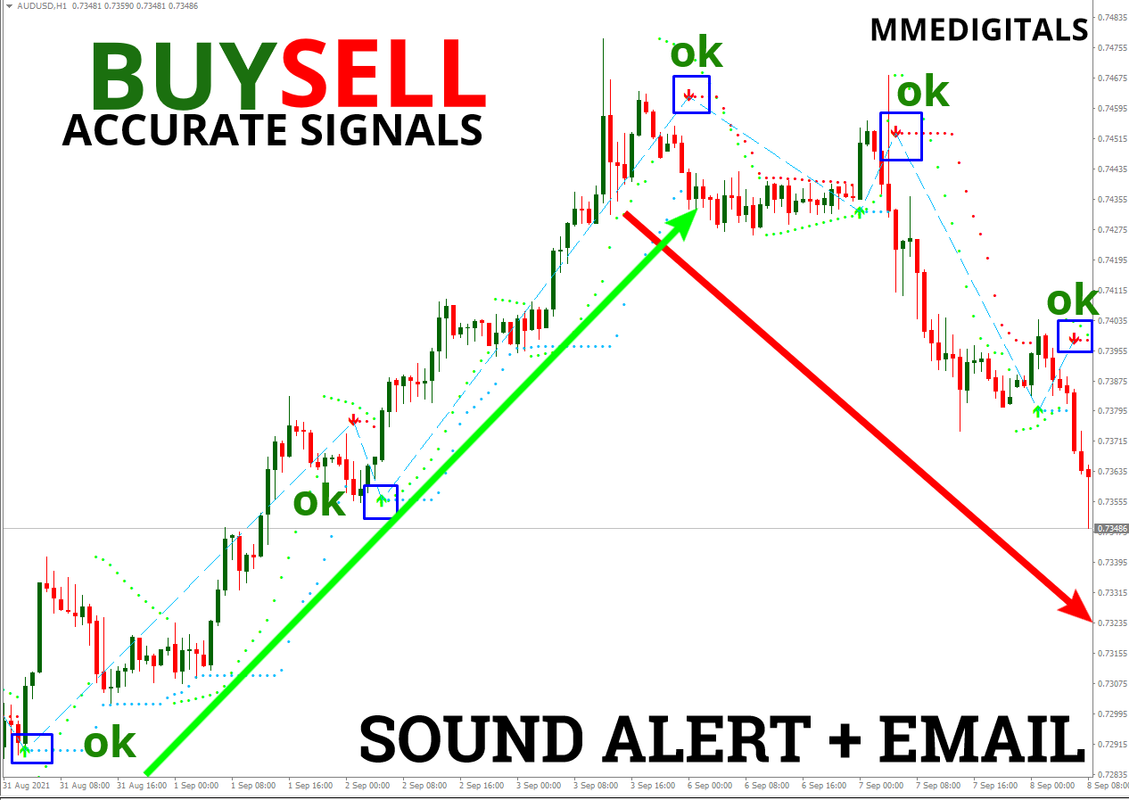 The Buy Sell Magic MMEDIGITALS indicator for Metatrader 4 is a combination three indicators and custom price action filter. It does not feature distracting bands, histograms or lines. It only comes with non-repaint arrows which tell you when to buy and sell. Besides the entry points, it also provide suitable exit points. This makes it suitable for both novice and experienced traders
Here is another crucial point. The Buy Sell indicator is ideal for lower time frames (M1, M5, M15, M30-H1) during the London and New York sessions when the market is more volatile. The best part is that you can use it to trade any currency pair. However, it is not advisable to use the indicator on holiday and during major economic news. How is the indicator used, you ask?
Buy Signal
The indicator shows a green arrow, signaling that it is time to enter a long position. A screen alert pops up to ensure to identify the signal in real time. The best part is that the indicator calculates stop loss for you. All you have to do is to fill in the order. Alternatively, you can place the stop loss just below the grey dotted line.
Where should you exit the trade? Well, you set the take profit using the 3:1 reward ratio. In other words, you can set your own profit target, say 50 pips. Also, you can wait for the indicator to post a bearish signal and exit the buy trade.

Sell Signal
Open short position when the indicator displays a red arrow and a sell alert. The pop-up alert also displays a suitable sell stop. Also, you can use a tighter stop loss by setting it just above the dotted line. If you are not sure about setting your own take profit, simply exit when the indicator posts a buy signal.
Buy Sell Magic indicator for MT4 is a great technical analysis tool for simple and straightforward trading.

***FULL VIDEO EXPLANATION OF HOW TO USE THE SIGNALS INCLUDED***
Conclusion
Buy Sell Magic indicator provides the excellent signal to enter short and long positions.
It does not require any complicated analysis. All you have to do is identify the market trend, the green and red arrows and check for recommended stop loss on the alert.
WE WISH YOU SUCCESS IN TRADING!