BLUE PIP EA – Forex Mt4 Expert Advisor
---
You will be able to download the product once the payment is completed (instant)
BLUE PIP GAINNER EA use a profitability algorithm which only trades when market is profitable.

Make Continuous Profits !
Blue Pip Gainner EA is a forex trading robot that trades on autopilot. This EA has a smart profitability algorithm, which only trades when the market is profitable.
This robot is designed for beginners yet expert traders: Most of the inner parameters are hidden from user so that even a beginner will not mess up. Just load the included presets and you don't have to modify anything else. Just pay attention to place the correct pairs.
EURUSD M1 ULTRALOW RISK :  99.9% MODELLING QUALITY + 19% NET PROFIT– DD 4%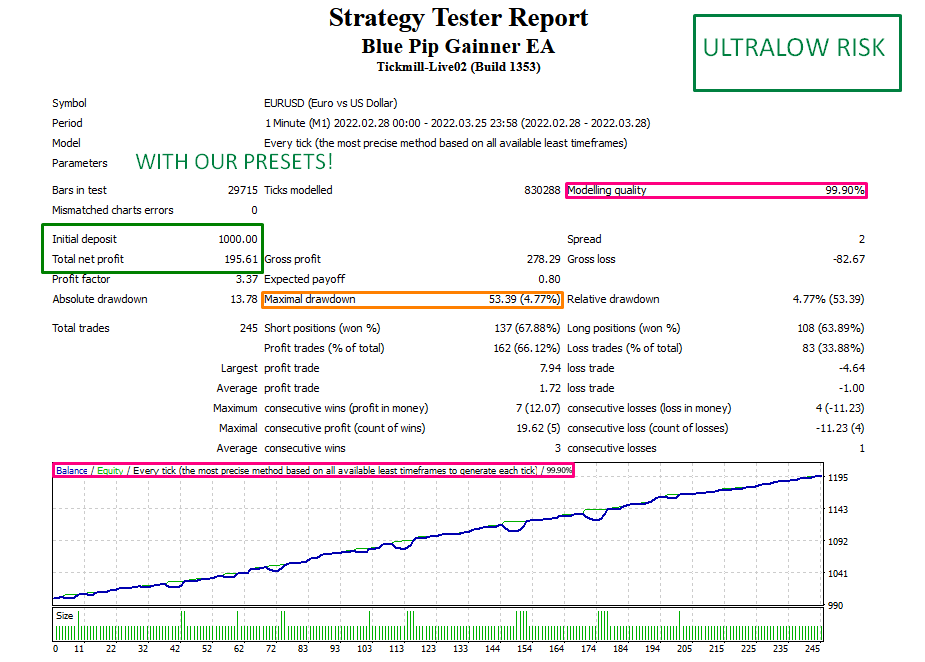 EURUSD M1 MEDIUM RISK:  99.9% MODELLING QUALITY + 78% NET PROFIT-DD 17%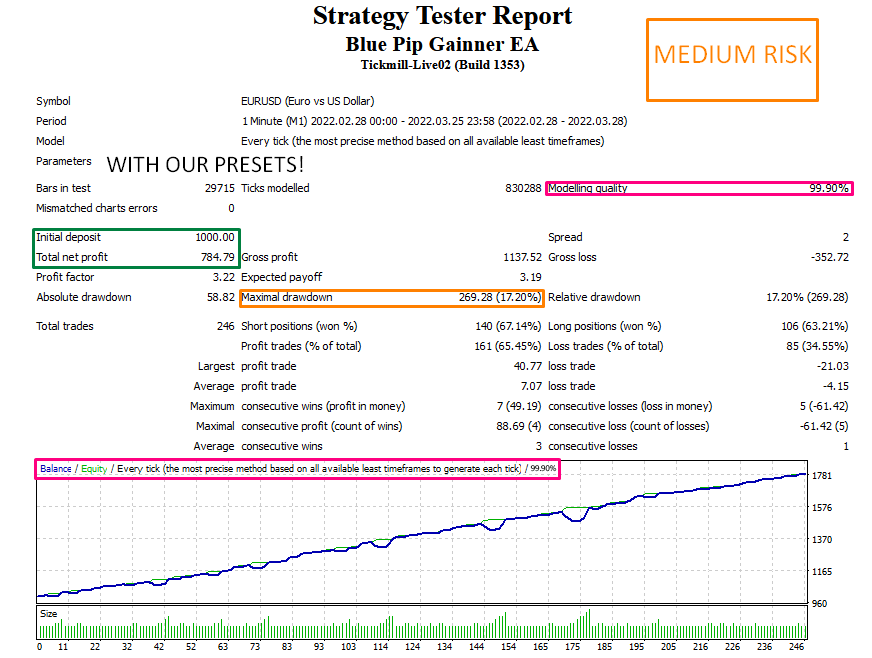 EURUSD M1 HIGH RISK:  99.9% MODELLING QUALITY + 181% NET PROFIT

-DD 27%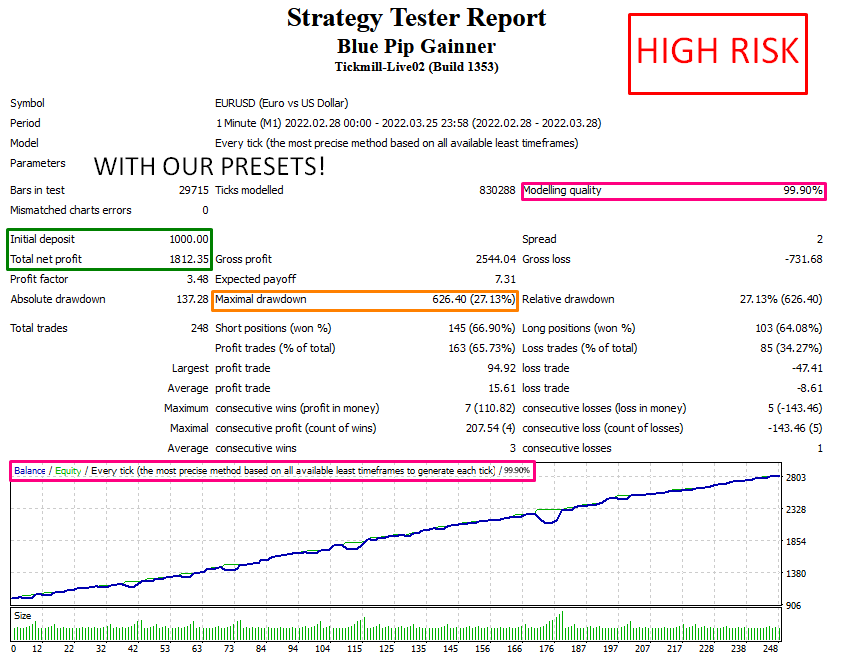 Configuration Panel:
YOU DON´T NEED TO MAKE COMPLEX CONFIGURATIONS!

WE HAVE ALREADY FULLY CONFIGURED IT!

YOU ONLY HAVE TO LOAD ONE OF THE 3 PRESETS FILES INCLUDED.
Recomendations:
Broker: You should have a Scalping broker with 0 Spread or very low Spread, or one that pays per lot traded and has no Spread. If you have a broker and you do not know its Spread, you should find it out beforehand. IF YOUR SPREAD IS HIGH THE EA WILL NOT OPEN TRADES.

VPS: Not Required – But if you want, use a VPS or a hosting server with minimum network latency with respect to the broker's server -It is always good to use the VPS recommended by your broker as they will work well with each other.