BINARY OPTIONS SIMULATOR – TESTER
AND
BUT
You will be able to download the product once the payment is completed (instant)
Almost always before trading on a Live Account, it is necessary to check the systems or indicators in order to study the signals of the system or indicator, to avoid negative situations in real trading and to eliminate undesirable losses.
Not all brokers allow Demo accounts, or not all brokers have live demo accounts.
In this case, MME Simulator will help you, thanks to it, you will have an opportunity to test the strategies by trading in Real Time.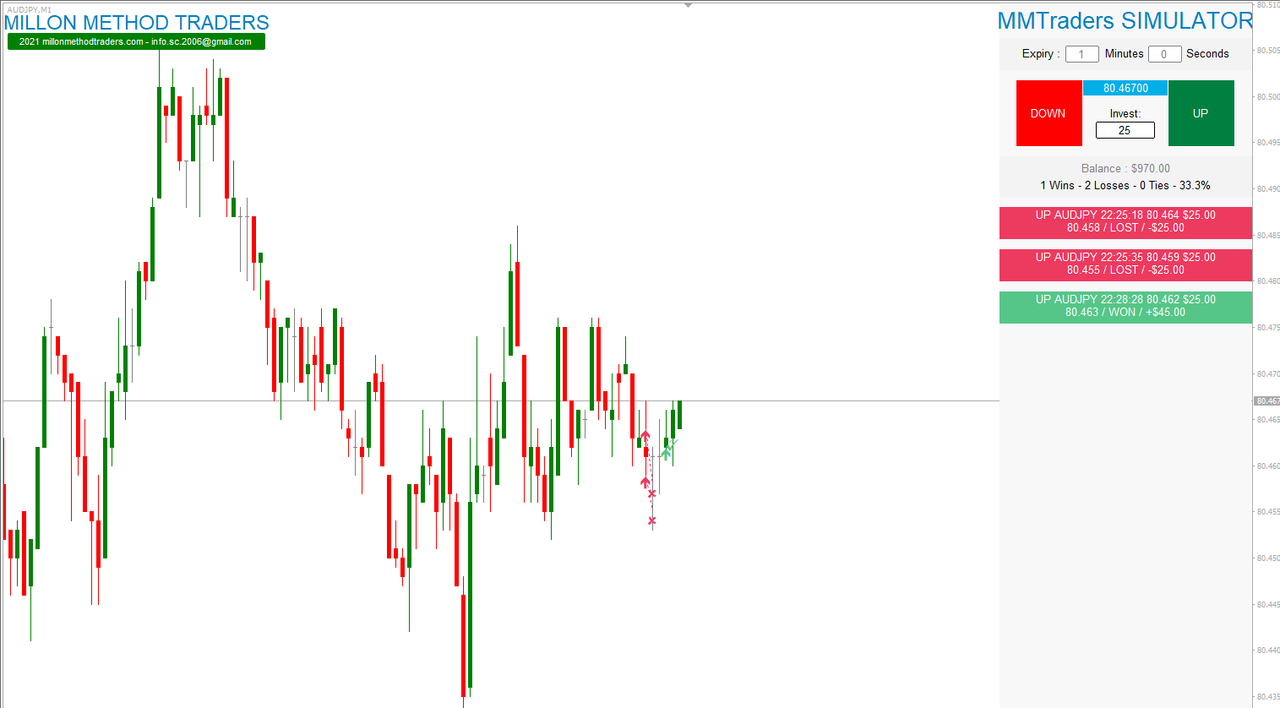 If you like to statistically analyze your trades, to corroborate the best times for your strategy (see the most favorable markets for it) and thus get the highest profitability in the shortest possible time, this simulator will be of great help because it exports the data to an Excel file (.csv), which will allow you to handle the data with total freedom.

Features and further details
---
MME Simulator will import your trades and place them in the MQL4/ FILES folder.
There, you can see the trades differentiated by Pairs and TF, every time you change TF or Pair, MME Simulator will save the result in a different file, so you can discriminate according to your preferences.
You don't need to stay in front of your computer, MME Simulator will save the result of the trade for your convenience.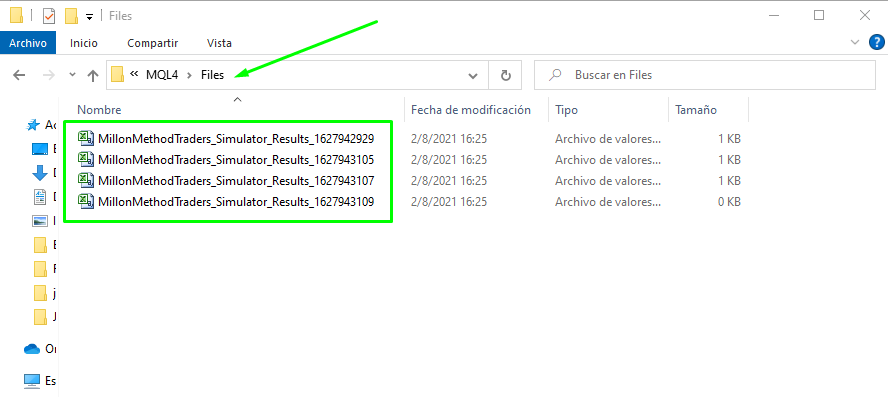 PAIRS & TIMEFRAMES: ALL PAIRS ALL TIMEFRAMES

BROKERS: ALL, MME SIMULATOR CAN BE RUN ON REAL ACCOUNT, IT WILL NOT OPEN REAL TRADES BUT IT WILL GIVE YOU THE CERTAINTY OF HOW THEY WOULD HAVE TURNED OUT.

SPECIALLY ADAPTED FOR NEW USERS: YOU CAN ADD TO THE SIMULATOR TEMPLATE ANY INDICATORS OR SIGNALS YOU WISH TO TEST TO FACILITATE ENTRY POINTS.